This post is part of the 📖 Never Lose a Customer Again series.
Today, I am reading Phase 5: ACCLIMATE chapter from the book Never Lose a Customer Again: Turn Any Sale into Lifelong Loyalty in 100 Days written by Author, Joey Coleman.
TL;DR! 💬
Across all industries, somewhere between 20%-70% of newly acquired customers will stop doing business with a company with the first 100 days of being a new customer because they feel neglected in the early stages of customer onboarding.
In Never Lose a Customer Again, Coleman offers a philosophy and methodology for dramatically increasing customer retention and as a result, the bottom line. He identifies eight distinct emotional phases customers go through in the 100 days following a purchase

Yesterday, I started reading Phase 4: Activate section from the book Never Lose a Customer Again
CHAPTER 12
Phase 5: Acclimate
Overview of the Acclimate Phase
In the Acclimate phase, the customer learns how the organization does business. The customer needs to get familiar with the various interactions that occur during the relationship.
Businesses typically deliver their product or service dozens, hundreds, thousands, or millions of times, so they assume everyone knows their process and what will happen next.
New customers don't have this understanding and need more hand-holding than you think.
Companies need to do the same thing with their customers—holding their hands and guiding them to make sure they get where they want to go—even if the customer protests and says they're "fine."
PULLING BACK THE CURTAIN TO THE DELIGHT OF YOUR CUSTOMERS
The secret to achieving success in the Acclimate phase is to guide and assist your customer as much as possible during the entire relationship. At each step in the process, you need to explain what is happening and what will happen next.
Quick Takeaway
Regular communication tied to key milestones eliminates uncertainty. There are no dead spots. The customer always knows where they are in the process and gains a feeling of satisfaction, knowing that you are working on their behalf.
That's it for today. I will read Phase 6: Accomplish tomorrow.
Buy or not buy?
This book Never Lose a Customer Again is an excellent read. Do not hesitate to pick this. Pick the physical book, so you take notes and highlight the bits you want to reference later.
Listen, I don't care whether you buy the book using one of the links on the page or not but just buy. You will be glad for my recommendation.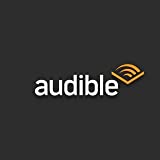 Do you know you can listen to this book on Amazon Audible for FREE?
If you are not into reading like me, then you can listen to this book for FREE on Amazon Audible
Don't Read. Just 🎧
---
Part 15 of 16 in the 📖 Never Lose a Customer Again book series.
Series Start | Never Lose A Customer Again - Day 14 | Never Lose A Customer Again - Day 16
---
Amazon Associates Disclaimer! 💬
As an Amazon Associate, I earn from qualifying purchases. I make a tiny commission if you buy using one of the links above at no additional cost to you. I use the money to buy another book 📖 to review or grab a beer 🍺 Super duper thanks 🙌