This post is part of the 📖 Never Lose a Customer Again series.
Today I am reading chapter 3 of the book Never Lose a Customer Again: Turn Any Sale into Lifelong Loyalty in 100 Days written by Author, Joey Coleman.
TL;DR! 💬
Across all industries, somewhere between 20%-70% of newly acquired customers will stop doing business with a company with the first 100 days of being a new customer because they feel neglected in the early stages of customer onboarding.
In Never Lose a Customer Again, Coleman offers a philosophy and methodology for dramatically increasing customer retention and as a result, the bottom line. He identifies eight distinct emotional phases customers go through in the 100 days following a purchase
CHAPTER 3
The Cost of Losing a Customer
How much time do you spend wining, dining, and courting prospective customers?
How much money do you spend trying to acquire new customers for your business?
How many people in your company focus on marketing and sales?
Nearly every business spends a huge amount of time, money, and energy trying to land new clients. Customer acquisition is usually the highest single cost centre in a business, and many executives can detail their customer acquisition cost down to the dollar, if not the penny.
32 per cent of new customers who join a bank will leave that bank before their first anniversary!
Despite the fact that cellphone contracts are notoriously draconian, 21 per cent of cellphone customers break the contract within the first 100 days.
While no one likes it when their car breaks down, even fewer people like their car repair experience, between 60 and 70 per cent of car owners go to an auto repair shop once and will never visit that shop again because the first experience is so poor.
Why don't businesses focus on retaining the customers they worked so hard to earn?
WHY YOU LOSE CUSTOMERS
You lose customers because they feel neglected after the sale is made.
The typical business does a great job of getting the attention of the customer and persuading them to buy but then does very little to create a meaningful or remarkable experience for them after the sale.
There are many reasons why customers leave, but the main reason is that businesses systematically ignore the emotional journey of the customer.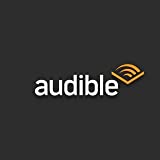 Do you know you can listen to this book on Amazon Audible for FREE?
If you are not into reading like me, then you can listen to this book for FREE on Amazon Audible
Don't Read. Just 🎧
---
Part 2 of 16 in the 📖 Never Lose a Customer Again book series.
Never Lose A Customer Again - Day 1 | Never Lose A Customer Again - Day 3
---
Amazon Associates Disclaimer! 💬
As an Amazon Associate, I earn from qualifying purchases. I make a tiny commission if you buy using one of the links above at no additional cost to you. I use the money to buy another book 📖 to review or grab a beer 🍺 Super duper thanks 🙌