This post is part of the 📖 Never Lose a Customer Again series.
Today, I am reading The Cost of Losing a Customer chapter from the book Never Lose a Customer Again: Turn Any Sale into Lifelong Loyalty in 100 Days written by Author, Joey Coleman.
TL;DR! 💬
Across all industries, somewhere between 20%-70% of newly acquired customers will stop doing business with a company with the first 100 days of being a new customer because they feel neglected in the early stages of customer onboarding.
In Never Lose a Customer Again, Coleman offers a philosophy and methodology for dramatically increasing customer retention and as a result, the bottom line. He identifies eight distinct emotional phases customers go through in the 100 days following a purchase

Yesterday, I started to reading The Cost of Losing a Customer chapter from the book Never Lose a Customer Again
CHAPTER 3
MOST BUSINESSES ARE HEMORRHAGING CUSTOMERS AND DON'T EVEN REALIZE IT
Regardless of where your business operates, what industry you work in, or the size of your operation, you are likely losing approximately 20 to 70 per cent of your newly acquired customers in the first 100 days of the relationship.
Why don't businesses focus on retaining the customers they worked so hard to earn?
EMOTIONS AND EXPERIENCE ARE AN AFTERTHOUGHT
As businesses have grown colder and more structured around policy—without taking into consideration the people.
Customers no longer feel special because more and more, the operations and structures are designed to keep the "personal" out of the "business."
In most organizations, new customer onboarding and experience is not consciously designed, logically structured, or consistently executed in a way that meaningfully contributes to the customer's emotional journey.
BRAIN SCIENCE AND FUNDAMENTAL HUMAN BEHAVIOR ARE IGNORED
Brain science teaches that even if a prospect knows, loves, and believes in a company's offerings, after they become a customer, fear, doubt, and uncertainty will plague their thoughts.
But how can you stop the haemorrhage?
You need to focus on what your new customers experience when they start working with you.
Tomorrow, we will see how to do that in the next chapter Customer Defection: A Structural and Cultural Problem.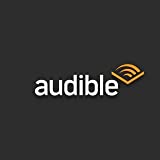 Do you know you can listen to this book on Amazon Audible for FREE?
If you are not into reading like me, then you can listen to this book for FREE on Amazon Audible
Don't Read. Just 🎧
---
Part 3 of 16 in the 📖 Never Lose a Customer Again book series.
Series Start | Never Lose A Customer Again - Day 2 | Never Lose A Customer Again - Day 4
---
Amazon Associates Disclaimer! 💬
As an Amazon Associate, I earn from qualifying purchases. I make a tiny commission if you buy using one of the links above at no additional cost to you. I use the money to buy another book 📖 to review or grab a beer 🍺 Super duper thanks 🙌