This post is part of the 📖 Start From Zero series.
The goal of this book is to build the brain of an entrepreneur, one that can build meaningful businesses and income streams from nothing.
The book Start from Zero could have been my first book on the site. Never mind.
In this book, you will go on seven learning adventures.
Adventure 1: Learn the three little rocks
They will be your weapons against being poor, lazy and stupid.
Three rocks are
ROCK 1. The single most important question. Did I build any equity today?
ROCK 2. The Cardinal rule of successful entrepreneurship. We do not get to decide what works
ROCK 3. Dealing with jealousy
Adventure 2: Learn what you don't need
Learn the advantages you can use instead of the barriers you have now.
Adventure 3: Learn what you do need
Here you will transform what you think of yourself on an identity level and deal with fear. With this transformation in place, everything else becomes easier and automatic.
Adventure 4: Learn the four brains
Brain one: The surveyor: Here you see the world in income streams and survey landscapes.
Brain two: The Tiller: Here you find and sell ideas by tilling the landscape you surveyed.
Brain three: The Planter: Here you create and plant scalable product seeds from scratch.
Brain four: The Gardener: You got in and grew the product revenues
Adventure 5: Learn the seven skills
There are hundreds of skills you could learn but the following seven skills will allow you to sell stuff, outsource, learn from screwups and be the owner.
Skill one - Using words that sell
Skill two - ownership versus expert thinking
Skill three being a Newbie
skill four developing outcomes versus process thinking
skill five income happiness
skill six learning from mistakes
skill seven how to make the biggest leaps
Adventure 6: Four growth levels of an entrepreneur
Yet to read.
Adventure 7: Learn 15 examples of starting from zero in the Halls of transformation.
Yet to read.
Bonus Adventure: All of the Extra Goodies On One Page
Yet to read.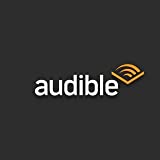 Do you know you can listen to this book on Amazon Audible for FREE?
If you hate reading like me, then you can listen to this book for FREE on Amazon Audible
Don't Read. Just 🎧
Today we are going to learn the first rock from the first adventure.
Little Rock Number - 1
The Daily Question for Getting Rich & Staying That Way Forever"
The question is: Did I build any equity today?
What is equity? Put simply; equity is ownership in something that can produce cash or be sold without your direct time on a day-to-day basis. Having equity is having an asset that provides for you and your family.
Key Takeaways:
Don't forget to ask one question everyday. The question is: * Did I build any equity today? *
Summary:
You need to embrace the seven learning adventures to create a business from scratch. I can't wait to read all of them.
I can't wait to read the next five pages because I want to know how I improve as an entrepreneur and think differently. It is a great start.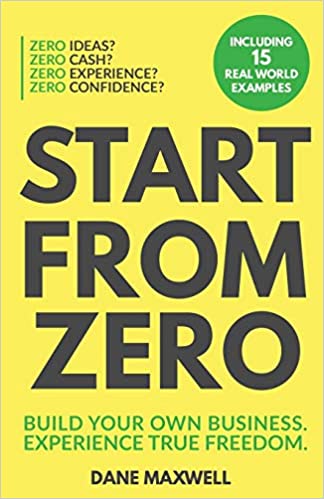 Author(s): Dane Maxwell
Short Blurb: Embark on 7 Learning Adventures to Create a Business From Scratch. This book includes research on …
Read more
Buy from Amazon
---
Part 1 of 25 in the 📖 Start From Zero book series.
---
Amazon Associates Disclaimer! 💬
As an Amazon Associate, I earn from qualifying purchases. I make a tiny commission if you buy using one of the links above at no additional cost to you. I use the money to buy another book 📖 to review or grab a beer 🍺 Super duper thanks 🙌