This post is part of the 📖 Start From Zero series.
Today I continue reading chapter 10 in the Adventure section of the book Start From Zero.
The goal of this book is to build the brain of an entrepreneur, one that can create meaningful businesses and income streams from nothing.
THE TILLER
The tiller tills the ground and finds the seeds to plant. If you master the ability to be a tiller, you'll never worry about money again. If you could only pick one brain to build, this would be the one to ensure financial safety.
Tilling is akin to finding the person or niche market (the land) working with them to find the pain (seed you will plant) that will be solved for them.
Success requires surrendering to what works.
The successful tiller is very humble
It's all about the seeds—so many entrepreneurs. So many, try to fix a bad seed.
Don't try to fix a bad seed once it's growing above the surface. Don't try to change the plant itself. The seed of the idea is broken. Drop it.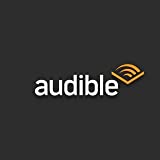 Do you know you can listen to this book on Amazon Audible for FREE?
If you hate reading like me, then you can listen to this book for FREE on Amazon Audible
Don't Read. Just 🎧
Key Takeaways
Many top entrepreneurs will resist hearing the true real pains, instead of trying to force their ideas upon a market—usually because they are an expert at something and are too insecure to venture out from their own area of expertise. Or they are just too proud to listen.
The ego is deadly.
Summary
Find pain and build a better product around that pain. If you create a product or service on top of a bad seed, then it is almost impossible to make a market out of it.
Honestly, this is the best book I have read in the entrepreneur/business genre. What are you waiting? Go, buy and build a successful business. Click below to buy your own copy.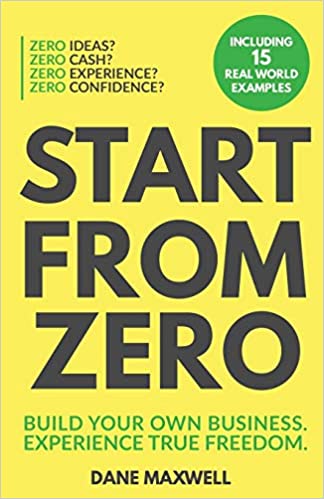 Author(s): Dane Maxwell
Short Blurb: Embark on 7 Learning Adventures to Create a Business From Scratch. This book includes research on …
Read more
Buy from Amazon
---
Part 15 of 25 in the 📖 Start From Zero book series.
Series Start | Start From Zero - Day 14 | Start From Zero - Day 16
---
Amazon Associates Disclaimer! 💬
As an Amazon Associate, I earn from qualifying purchases. I make a tiny commission if you buy using one of the links above at no additional cost to you. I use the money to buy another book 📖 to review or grab a beer 🍺 Super duper thanks 🙌