This post is part of the 📖 Start From Zero series.
Today I am reading chapter 12 in the Adventure section of the book Start From Zero.
The goal of this book is to build the brain of an entrepreneur, one that can create meaningful businesses and income streams from nothing.
THE PLANTER
The planter is someone who can plant and grow seeds into profitable products.
Author Dane Maxwell claims "If you follow the steps in this section when you create a product, it will be extremely difficult to fail."
The high goals of the Humble Product Creator are to get the product built quickly, with limited financial risk, and to get results for the first group of customers with the product.
Here are the eight steps and distinctions to make a great product quickly with a healthy profit.
Align your product to the C.P.S.O (Customer, Pain, Solution and Offer)

Prototype the vision for the product (could be with pen and paper

Get buy-in, yes, or money from the customer.

Find experts to create the product vision.

Test the concept for results (without building it) or build now if confident.

Structure the deal for limited financial risk.

Create a communication loop so you're always informed.

Think about your goals and if this product meets them.
Here are the four killers of a great product. Ask yourself these questions. The correct answers are in parentheses.
Does the customer currently do this activity outside of the product? (Best answer: Yes)

Does it require a great change of behavior? (Best answer: No)

Is the burden to use the product high? (Best answer: No)

Does the product deliver an end result clearly? (Best answer: Yes)"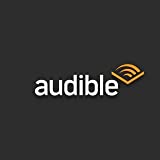 Do you know you can listen to this book on Amazon Audible for FREE?
If you hate reading like me, then you can listen to this book for FREE on Amazon Audible
Don't Read. Just 🎧
Key Takeaways
The true planter has removed their ego from the process and works from a place of serving.
Summary
Build the product quickly (MVP) with limited financial risk, and to get results for the first group of customers.
Honestly, this is the best book I have read in the entrepreneur/business genre. What are you waiting? Go, buy and build a successful business. Click below to buy your own copy.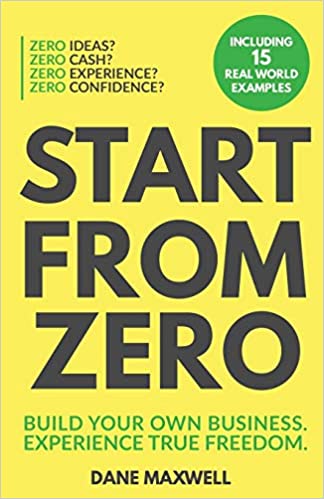 Author(s): Dane Maxwell
Short Blurb: Embark on 7 Learning Adventures to Create a Business From Scratch. This book includes research on …
Read more
Buy from Amazon
---
Part 17 of 25 in the 📖 Start From Zero book series.
Series Start | Start From Zero - Day 16 | Start From Zero - Day 18
---
Amazon Associates Disclaimer! 💬
As an Amazon Associate, I earn from qualifying purchases. I make a tiny commission if you buy using one of the links above at no additional cost to you. I use the money to buy another book 📖 to review or grab a beer 🍺 Super duper thanks 🙌