This post is part of the 📖 Start From Zero series.
Today I am reading chapter 13 in the Adventure section of the book Start From Zero.
The goal of this book is to build the brain of an entrepreneur, one that can create meaningful businesses and income streams from nothing.
THE GARDENER
The Gardener knows how to grow revenue streams like a garden.
Author Dane Maxwell says "All I spent my time doing was getting customers into a product and helping them get results."
How do you grow product revenue? By getting results for your first customers and using the results as stories in a single marketing channel as you grow, funnelled into a single marketing sequence.
Weight Watchers is an excellent example. Look at this piece.

That's it. Can you see how the four brains will help you?
First, learn to see the world in income streams (the Surveyor).
Second, learn where to find seeds (ideas) and prepare the soil (the Tiller).
Third, learn how to plant seeds (the Planter).
Fourth, learn how to garden and grow the ideas (the Gardener).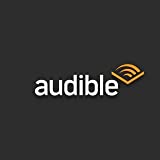 Do you know you can listen to this book on Amazon Audible for FREE?
If you hate reading like me, then you can listen to this book for FREE on Amazon Audible
Don't Read. Just 🎧
Key Takeaways
Get a result for your first customer and then use that results as a testimonial and build case studies around the result. Chose one marketing channel and go in-depth, showing the customer results in your marketing material.
Summary
Many successful entrepreneurs don't have all four traits. You can usually get away with having just the first two. But if you combine all four, you'll be superhuman in your ability to generate profits.
Honestly, this is the best book I have read in the entrepreneur/business genre. What are you waiting? Go, buy and build a successful business. Click below to buy your own copy.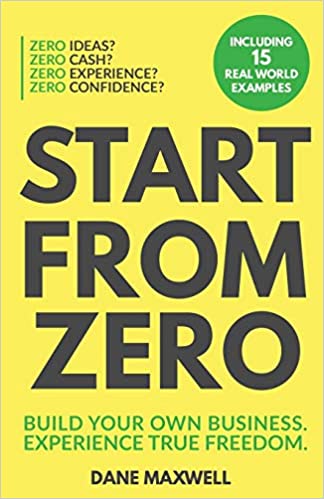 Author(s): Dane Maxwell
Short Blurb: Embark on 7 Learning Adventures to Create a Business From Scratch. This book includes research on …
Read more
Buy from Amazon
---
Part 19 of 25 in the 📖 Start From Zero book series.
Series Start | Start From Zero - Day 18 | Start From Zero - Day 20
---
Amazon Associates Disclaimer! 💬
As an Amazon Associate, I earn from qualifying purchases. I make a tiny commission if you buy using one of the links above at no additional cost to you. I use the money to buy another book 📖 to review or grab a beer 🍺 Super duper thanks 🙌