This post is part of the 📖 Start From Zero series.
Today I am reading chapter 14 in the 5th Adventure section of the book Start From Zero.
The goal of this book is to build the brain of an entrepreneur, one that can create meaningful businesses and income streams from nothing.
ADVENTURE 5
THE SEVEN BUILDABLE SKILLS
How you walk in a garden of wealth that belongs only to you
Chapter 14
USING WORDS THAT SELL
This powerful skill is remarkable. It allows you to.
Multiply your sales in the printed word, breaking the time-for-money gap.
Speak in ways so others will never forget you and follow.
Create even better products in your customer's mind.
Recruit top experts into your business because you know how to speak to their hearts.
And also, hold attention for more extended periods.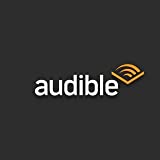 Do you know you can listen to this book on Amazon Audible for FREE?
If you hate reading like me, then you can listen to this book for FREE on Amazon Audible
Don't Read. Just 🎧
References
To learn copywriting on a deep level, Author Dane Maxwell recommended to read the following books:
Breakthrough Advertising1 by Eugene Schwartz
Scientific Advertising2 by Claude Hopkins
Ogilvy on Advertising3 by David Ogilvy
Key Takeaways
Copywriting is the only skill that everyone should need. Technically speaking, copywriting is salesmanship in print.
Summary
Copywriting is one skill that you should learn to survive and see 10x or even 100x growth in your business.
---
Schwartz, E. (2004). Breakthrough Advertising. Bottom Line Books. Hardcover – Unabridged, January 1, 2004

Hopkins, C. C. (1923). Scientific Advertising. Cosimo, Inc.

Ogilvy, D. (1985). Ogilvy on Advertising.Ogilvy on Advertising. Vintage.
---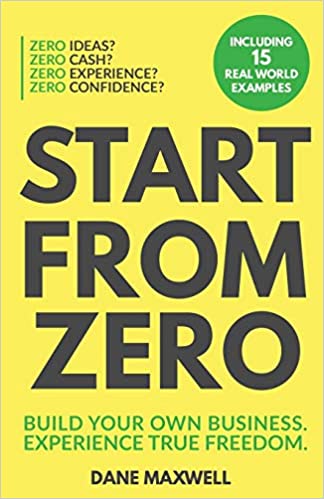 Author(s): Dane Maxwell
Short Blurb: Embark on 7 Learning Adventures to Create a Business From Scratch. This book includes research on …
Read more
Buy from Amazon
---
Part 20 of 25 in the 📖 Start From Zero book series.
Series Start | Start From Zero - Day 19 | Start From Zero - Day 21
---
Amazon Associates Disclaimer! 💬
As an Amazon Associate, I earn from qualifying purchases. I make a tiny commission if you buy using one of the links above at no additional cost to you. I use the money to buy another book 📖 to review or grab a beer 🍺 Super duper thanks 🙌