This post is part of the 📖 Start From Zero series.
Today I am reading chapter 14 in the 5th Adventure section of the book Start From Zero.
The goal of this book is to build the brain of an entrepreneur, one that can create meaningful businesses and income streams from nothing.
OWNERSHIP VS. EXPERT THINKING
"An expert sets out to learn skills they can use to exchange their time for money. An owner sets out to create or buy assets earning money while they sleep. They think very differently."
Aspire to be an owner not an expert.
Example: An average NBA player makes around $3 million per year. At the same time, an average NBA owner makes a minimum of 12 million per year.
That makes being an owner four times more lucrative in the NBA.
But those are just averages for the NBA.
The average small business actually generates about $ 100,000 in revenue per employee. For larger companies, it's usually closer to $ 200,000. Fortune 500 companies average $ 300,000 per employee. Oil companies generate over $ 2,000,000 in revenue per employee." — SmallBusinessMattersOnline.com
"Great things are done by those of us who risk looking like fools to figure things out."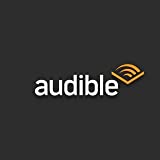 Do you know you can listen to this book on Amazon Audible for FREE?
If you hate reading like me, then you can listen to this book for FREE on Amazon Audible
Don't Read. Just 🎧
Key Takeways
Start by recognising that you don't want to be the expert anymore. You want to be an expert at putting experts in place.
Aspire to be an owner not an expert.
Summary
We are not taught the value of ownership, the safety of ownership, or the wealth of ownership. Ownership is a far better option than becoming an expert.
Be an owner, not an expert.
Honestly, this is the best book I have read in the entrepreneur/business genre. What are you waiting? Go, buy and build a successful business. Click below to buy your own copy.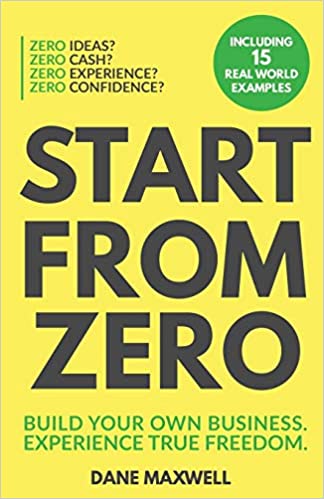 Author(s): Dane Maxwell
Short Blurb: Embark on 7 Learning Adventures to Create a Business From Scratch. This book includes research on …
Read more
Buy from Amazon
---
Part 21 of 25 in the 📖 Start From Zero book series.
Series Start | Start From Zero - Day 20 | Start From Zero - Day 22
---
Amazon Associates Disclaimer! 💬
As an Amazon Associate, I earn from qualifying purchases. I make a tiny commission if you buy using one of the links above at no additional cost to you. I use the money to buy another book 📖 to review or grab a beer 🍺 Super duper thanks 🙌