This post is part of the 📖 Start From Zero series.
Today I am reading chapter 20 in the Adventure section of the book Start From Zero.
The goal of this book is to build the brain of an entrepreneur, one that can create meaningful businesses and income streams from nothing.
HOW TO MAKE THE BIGGEST LEAPS
You can make the most significant leaps by learning from the pros.
According to Dane Maxwell, the author, took courses from really smart experts who promised big things and learned their business methods.
He says" It changed me rapidly"
To acquire new skills, ask yourself what you need most. Don't look for secrets because they are a waste of time. Look for what you need at a high level and seek out those who can help.
Chapter 21
The Seven-Day Adventure to Opening Your Money Mind
According to the author, the following task made a lot of money. It is copying great sales letters by hand for one hour each day.
He says, To my knowledge, the fastest and best way to acquaint yourself with building the skills for making money is to study the greatest money-making advertising letters of all time.
Day 1: Read "The Wall Street Journal Sales Letter"
Day 2: Read "Burn Disease Out Of Your Body" by Eugene Schwartz
Day 3: Read "Do You Have The Courage to Earn $ 500,000 A Year?" by Eugene Schwartz
Day 4: Read "Cage Fighter Ad" by John Carleton
Day 5: Read "They Laughed When I Sat Down at the Piano" by John Caples
Day 6: Read "Beverly Hills Formula" by Gary Halbert
Day 7: Read "Million Dollar Smile Ad" by Gary Halbert
Grab all your links from https://startfromzero.com/yes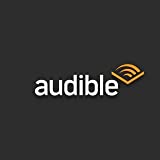 Do you know you can listen to this book on Amazon Audible for FREE?
If you hate reading like me, then you can listen to this book for FREE on Amazon Audible
Don't Read. Just 🎧
Key Takeaways
Investing in yourself change your life more rapidly than anything else did. Don't be stingy with your money. Invest as much as you safely can.
Summary
For any business owner, copywriting is a real skill to acquire, which delivers millions of dollars online.
Do not hesitate to invest in courses that propel your skill to the next level.
---
Honestly, this is the best book I have read in the entrepreneur/business genre. What are you waiting? Go, buy and build a successful business. Click below to buy your own copy.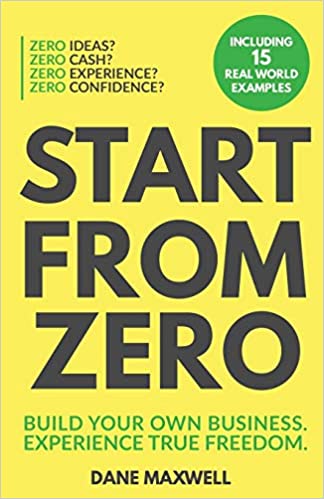 Author(s): Dane Maxwell
Short Blurb: Embark on 7 Learning Adventures to Create a Business From Scratch. This book includes research on …
Read more
Buy from Amazon
---
Part 23 of 25 in the 📖 Start From Zero book series.
Series Start | Start From Zero - Day 22 | Start From Zero - Day 24
---
Amazon Associates Disclaimer! 💬
As an Amazon Associate, I earn from qualifying purchases. I make a tiny commission if you buy using one of the links above at no additional cost to you. I use the money to buy another book 📖 to review or grab a beer 🍺 Super duper thanks 🙌