This post is part of the 📖 Start From Zero series.
The goal of this book is to build the brain of an entrepreneur, one that can build meaningful businesses and income streams from nothing.
Today I am reading Chapter 2 of the book Start From Zero.
Second, What you do need to start a business
Dane conducted a painful 90 days study on 30 successful entrepreneurs who have time freedom. The top five traits he discovered in order of importance are:
Creativity.
Social Self-Esteem.
Diligence.
Fairness.
Altruism
All of these traits could be built with FOCUS.
The traits they had low scores on in order were…
Fearfulness
Anxiety
Dependence
Greed Avoidance
Perfectionism
To Find out Where You Are Right Now
Visit Hexaco.org and take the free test. It's one hundred or so questions. When you get your results back, look at how you compare to those of our successful entrepreneurs.
You'll want to see lower than average scores for Fearfulness, Anxiety, Dependence Greed, Avoidance Perfectionism.
You'll want to see higher than average scores for Creativity, Social Self Esteem, Diligence, Fairness Altruism.
Make the change or hire what you need to succeed
Once you identify which high score traits or low score traits need some work, you can go to work on them or hire them out.
Reference (or a good story mentioned)
Benjamin Franklin was famous for building his personality by working on one trait at a time. For example, for weeks, he might pick "diligence" as the trait he wanted to learn, and he'd find the right books and practice diligence.
But… he'd only focus on diligence.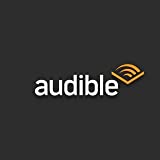 Do you know you can listen to this book on Amazon Audible for FREE?
If you hate reading like me, then you can listen to this book for FREE on Amazon Audible
Don't Read. Just 🎧
Key Takeaways
All the good traits can be built by cultivating one good habit called Focus.

Work on to improve single trait one at a time.

While you are improving, you can outsource some of the activities of the traits to free up your time.

For example: Do you lack creativity trait? Then you can hire a team member who can be creative to provide innovative ideas to take your business to the next level. In the meantime, you work diligently in the background to improve your creativity by practising daily.

To be a successful entrepreneur, you need to have most of the traits from the top list, and you should score low for the bottom list. The super important things are you can change your traits by working diligently one by one.
Summary
What needs to happen for success is a profound transformation in the brain, while building the proper structures of entrepreneurship at the same time.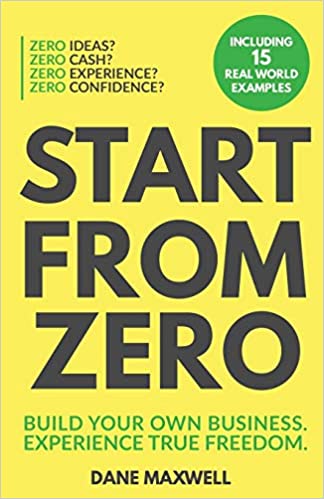 Author(s): Dane Maxwell
Short Blurb: Embark on 7 Learning Adventures to Create a Business From Scratch. This book includes research on …
Read more
Buy from Amazon
---
Part 4 of 25 in the 📖 Start From Zero book series.
Series Start | Start From Zero - Day 3 | Start From Zero - Day 5
---
Amazon Associates Disclaimer! 💬
As an Amazon Associate, I earn from qualifying purchases. I make a tiny commission if you buy using one of the links above at no additional cost to you. I use the money to buy another book 📖 to review or grab a beer 🍺 Super duper thanks 🙌