This post is part of the 📖 Start From Zero series.
Today I am reading Chapter 3 of the book Start From Zero.
The goal of this book is to build the brain of an entrepreneur, one that can build meaningful businesses and income streams from nothing.
Deeply program the best thoughts
Author Dane Maxwell, says, we can achieve wealth and freedom by programming the unconscious with great thoughts.
I agree with the author as we are what our thoughts are.
He says the process can be Very Confrontational.
We are programmed to have certain beliefs.
The author also compares being an employee vs entrepreneur. The reading was fascinating, so you must read the book to know how you can smash your internal beliefs by programming at the subconscious level.
If you want more money, don't exchange more time by getting a second job. Take the time to build your income stream brain instead.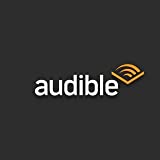 Do you know you can listen to this book on Amazon Audible for FREE?
If you hate reading like me, then you can listen to this book for FREE on Amazon Audible
Don't Read. Just 🎧
Key Takeaways
Today entrepreneurship methodologies are so well tested it has become more science than chance.
Being an employee is not a bad thing; you need to build more than one stream of income. Don't depend on exchanging time for money for your livelihood.
Take the time to learn how to be an entrepreneur, just as you took the time to be an employee.
Summary
We are programmed to have certain beliefs which thwart our growth as a human being or an entrepreneur. It will help if you work on those beliefs diligently to rewrite your story in your brain to gain supremacy.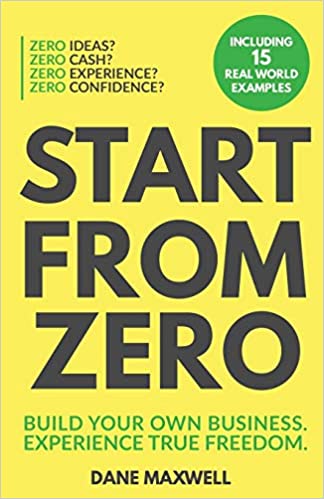 Author(s): Dane Maxwell
Short Blurb: Embark on 7 Learning Adventures to Create a Business From Scratch. This book includes research on …
Read more
Buy from Amazon
---
Part 5 of 25 in the 📖 Start From Zero book series.
Series Start | Start From Zero - Day 4 | Start From Zero - Day 6
---
Amazon Associates Disclaimer! 💬
As an Amazon Associate, I earn from qualifying purchases. I make a tiny commission if you buy using one of the links above at no additional cost to you. I use the money to buy another book 📖 to review or grab a beer 🍺 Super duper thanks 🙌