This post is part of the 📖 Start From Zero series.
Today I continue reading Chapter 4 of the book Start From Zero.
The goal of this book is to build the brain of an entrepreneur, one that can create meaningful businesses and income streams from nothing.
Working with the big blanket desire, before we move to the financial desires
Step 1–Place a hand on your heart, so it knows you are there with it.
Step 2–Breath in the sense of value into your heart.
Step 3–Say: "Hello, heart that I love, what is it you desire with all your being?"
You'll notice that it feels really darn good to do this. And the answers will be shockingly simple. "To be happy." "To be content." "To create something meaningful."
Chapter 5
Finding confidence
Confidence can quickly come when you know who you are, and what's important to you. And when you are comfortable being honest about it.
To get started, you'll ask yourself… What's most important to me about [insert dream-desire of the heart]?"
Author Dane Maxwell Example: "Dane, what's most important to you about providing for your family?"
For the answers and to know more about the process, you have to buy the book Start from Zero. The process is so profound and life-changing I keep the book at my top 25 books library, which is a unique closet in my home office.
You can do it too. Follow the steps.
Make sure you are in a quiet place.

Put your hand on your heart.

Take a deep breath.

Ask yourself the following question "What's most important to me about [insert dream-desire of the heart]?"

Then repeat the step 4 several times by feeding the answer you got it from the previous step. Go deep to find real answers.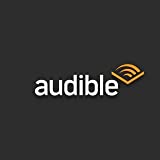 Do you know you can listen to this book on Amazon Audible for FREE?
If you hate reading like me, then you can listen to this book for FREE on Amazon Audible
Don't Read. Just 🎧
Key Takeaways
"What" uncovers motivation. "Why" uncovers justification."
Your heart is a tender muscle, and it loves when you place your hand over it. Do it often.
Summary
You can find your hearts dream desire by asking a simple question like What's most important to me and go deep and ask again until you know your hearts hidden motivations. Finding core motivation is necessary to succeed as an entrepreneur.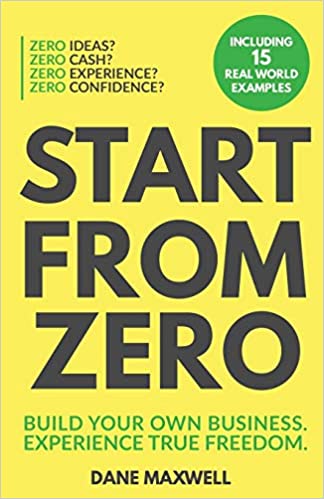 Author(s): Dane Maxwell
Short Blurb: Embark on 7 Learning Adventures to Create a Business From Scratch. This book includes research on …
Read more
Buy from Amazon
---
Part 7 of 25 in the 📖 Start From Zero book series.
Series Start | Start From Zero - Day 6 | Start From Zero - Day 8
---
Amazon Associates Disclaimer! 💬
As an Amazon Associate, I earn from qualifying purchases. I make a tiny commission if you buy using one of the links above at no additional cost to you. I use the money to buy another book 📖 to review or grab a beer 🍺 Super duper thanks 🙌