This post is part of the 📖 Start From Zero series.
Today I start reading Chapter 6 of the book Start From Zero.
The goal of this book is to build the brain of an entrepreneur, one that can create meaningful businesses and income streams from nothing.
Face your mind
People believe they got one chance to be successful. And this little belief will keep a person in a bad business, an incompatible relationship, or a crappy job.
From Authors experience, he says, "I've seen that there are two issues that will sabotage you. The first is the beliefs you hold. The second is the identity—" who" you think you are… the person behind all of the beliefs."
Step 1: Discover & Uncover
Ask yourself, "Do I believe anything negative about…
"My desire to provide for my family?"
"My desire to have a business?"
"My desire to sing?"
"My desire for music?"
"My desire to protect and provide for my family?"
"My desire to assist those in need?"
"My desire to create, create, create?"
You want to ask this about anything you are struggling to take action on.
Step 2: Transform One At A Time
Keep the good beliefs you love. For example, "family is awesome." Or "friends are cool." But sometimes family isn't awesome. And sometimes friends aren't cool. It's especially important to notice instead of believing when these situations are present.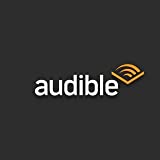 Do you know you can listen to this book on Amazon Audible for FREE?
If you hate reading like me, then you can listen to this book for FREE on Amazon Audible
Don't Read. Just 🎧
Key Takeaways
Identity is a story of who we think we are.
Identity is the second of the two things that can stop us, and it can be very tricky to deal with. These identities hold on for dear life, and the best way to shift is to love the identity exactly as it is. Don't believe it; just fully love and honor it.
Identities can shift over time. So then how can they actually be true?
Summary
Face your fears. Turn your beliefs on their head and notice. Don't believe them; just fully love and honor them.
Check the authors own example and how he flipped his negative belief to positive belief
His Dream desire: To provide for my family.
His Negative belief: I will fail to provide for my family.
His Turned-around belief: I have never failed to provide for my family."
See the final belief is positive.
The process is fun, and I highly recommend this book as I haven't seen any other business book in my life, which talks about the mindset but also provides a solution that works.
Hats off to the author Dane Maxwell for writing such a wonderful book.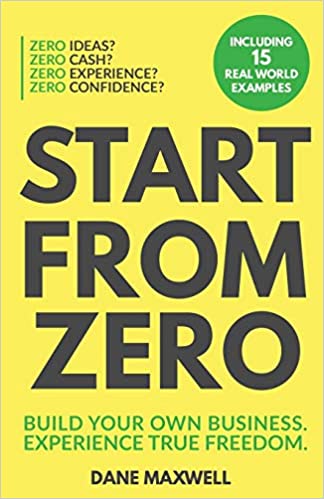 Author(s): Dane Maxwell
Short Blurb: Embark on 7 Learning Adventures to Create a Business From Scratch. This book includes research on …
Read more
Buy from Amazon
---
Part 8 of 25 in the 📖 Start From Zero book series.
Series Start | Start From Zero - Day 7 | Start From Zero - Day 9
---
Amazon Associates Disclaimer! 💬
As an Amazon Associate, I earn from qualifying purchases. I make a tiny commission if you buy using one of the links above at no additional cost to you. I use the money to buy another book 📖 to review or grab a beer 🍺 Super duper thanks 🙌