This post is part of the 📖 The Brain Audit series.
Today I am reading a new chapter called The Problem from the book The Brain Audit: Why Customers Buy (and Why They Don't) written by Author, Sean D'Souza.
TL;DR! 💬
Do you often wonder what your customer is thinking? Don't leave the thought process to chance and let that customer walk away. Your customers don't want to walk away. They want to buy from you.
The Brain Audit shows you how the customer takes decisions. And what you need to put in place, so that the customer feels happy to buy products or services from you.

Yesterday, I started a brand new book The Brain Audit: Why Customers Buy (and Why They Don't) and finished the introduction chapter.
Yesterday, we read and understand that we need to know the 7 elements of why our customers buy from us or why they don't. Here are the 7 things for you to recap.
Bag No. 1: The Problem (we are reading this today)
Bag No. 2: The Solution
Bag No. 3: The Target Profile (The Trigger)
Bag No. 4: The Objections
Bag No. 5: The Testimonials
Bag No. 6: The Risk Reversal
Bag No. 7: The Uniqueness
Bag 1: The Problem
The brain recognises a problem long before it recognises the solution to the problem.
Your brain is trying to keep you alive for obvious reasons.
I was to throw a tiny piece of cloth your way, and you'd probably raise an eyebrow. But if I threw a block of wood instead, you'd be ducking, swerving and defending yourself in the best way possible.
That's your brain at work. And that smart little brain does one heck of a lot in a matter of milliseconds.
In any given situation your brain goes through these quick steps:
Step 1: Your brain sees a change Step 2: It recognises if you're going to be in trouble—or not. Step 3: It takes measures to get out of the way.
As you can see, problems seem to activate our brains.
And when you bring up the problem in your marketing materials, sales pitches and presentations, you are in turn activating the brains of your customers.
Dead cats get more attention than gleaming red Ferraris. How come? Well, that's just how our brains work.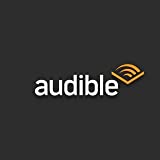 Do you know you can listen to this book on Amazon Audible for FREE?
If you are not into reading like me, then you can listen to this book for FREE on Amazon Audible
Don't Read. Just 🎧
And what are benefits, but solutions?
So while the brain is focused on the problem, we use the solution/benefits to get the attention of our customers.
We're not making up problems to scare customers into buying our products/services.
All we're really doing is highlighting the issues that exist—and showing customers how their lives can be better if they adopt our products/services. And of course, we do this by highlighting the problem.
That's it for today. Tomorrow, we will read the remaining sections from the chapter.
Key Takeaways
Problems get our attention, better than anything else. Yet, most of us don't communicate with problems. Instead, we bring up solutions. And there's a specific reason why we bring up solutions.

Most marketing or sales courses have completely side-stepped the importance of the problem. Most courses or books will tell you to highlight the benefits of a product or service.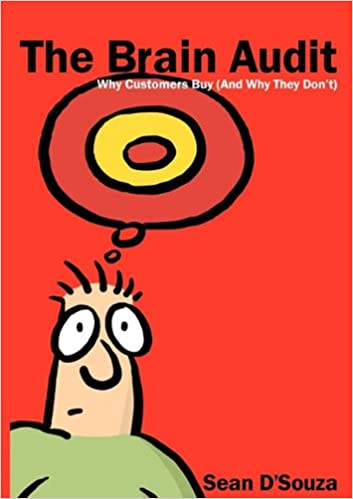 Author(s): Sean D'Souza
Short Blurb: How the Brain Goes Through Decision-Making: Do you often wonder what your customer is thinking? …
Read more
Buy from Amazon
---
Part 2 of 15 in the 📖 The Brain Audit book series.
The Brain Audit: Why Customers Buy (and Why They Don't) - Day 1 | The Brain Audit: Why Customers Buy (and Why They Don't) - Day 3
---
Amazon Associates Disclaimer! 💬
As an Amazon Associate, I earn from qualifying purchases. I make a tiny commission if you buy using one of the links above at no additional cost to you. I use the money to buy another book 📖 to review or grab a beer 🍺 Super duper thanks 🙌