This post is part of the 📖 The Coaching Habit series.
Today I am reading a new book The Coaching Habit written by Author, Michael Bungay Stanier.
Info! 💬
By reading this book
The Coaching Habit
, by Michael Bungay, coaching becomes a regular, informal part of your day. You can work less hard and have more impact. Get straight to the point in any conversation with
The Kickstart Question
. Stay on track during any interaction with
The Awe Question
. Save hours of time for yourself with
The Lazy Question
, and hours of time for others with
The Strategic Question
. Get to the heart of any interpersonal or external challenge with
The Focus Question
and
The Foundation Question
. Finally ensure others find your coaching as beneficial as you do with
The Learning Question
.
Tomorrow, I will be reading a new chapter How to Build a Habit. Look out for tomorrow's article.
You Need a Coaching Habit
Everyone now knows that managers and leaders need to coach their people. Coaching is an essential leadership behaviour.
There are essentially 7 leadership styles, and coaching is one of them, and it is shown to have a "markedly positive" impact on performance, climate (culture) and the bottom line.
You're probably not getting very effective coaching, and you're probably not delivering very effective coaching.
Coaching is simple. In fact, this book's Seven Essential Questions give you most of what you need.
You can coach someone in ten minutes or less. And in today's busy world, you have to be able to coach in ten minutes or less.
But why bother to change things up? Why would you want to build a coaching habit?
Here's Why It's Worth the Effort
The essence of coaching lies in helping others and unlocking their potential. But I'm sure you're already committed to being helpful, and that hasn't led to your coaching more often.
When you build a coaching habit, you can more easily break out of three vicious circles that plague our workplaces:
creating overdependence,
getting overwhelmed
becoming disconnected
"The more we do work that has no real purpose, the less engaged and motivated we are. The less engaged we are, the less likely we are to find and create Great Work" — Michael Bungay Stanier
The Seven Essential Questions
At the heart of the book are seven questions that will break you out of these three vicious circles and elevate the way you work.
The questions work not only with your direct reports but also with customers, suppliers, colleagues, bosses and even (occasionally and, obviously, with no guarantees offered) spouses and teenage children.
The Kickstart Question is the way to start any conversation in a way that's both focused and open.
The AWE Question—the best coaching question in the world—works as a self-management tool for you, and as a boost for the other six questions here.
The Focus Question and the Foundation Question are about getting to the heart of the challenge, so you've got your attention on what really matters.
The Lazy Question will save you hours, while the Strategic Question will save hours for those you're working with.
And the Learning Question, which pairs with the Kickstart Question to make the Coaching Bookends, will ensure that everyone finds their interactions with you more useful.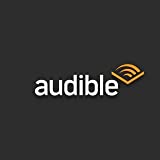 Do you know you can listen to this book on Amazon Audible for FREE?
If you are not into reading like me, then you can listen to this book for FREE on Amazon Audible
Don't Read. Just 🎧
Key Takeaways
Coaching should be a daily, informal act, not an occasional, formal "It's Coaching Time!" event.
Summary
Building a coaching habit will help your team be more self-sufficient by increasing their autonomy and sense of mastery and by reducing your need to jump in, take over and become the bottleneck.
---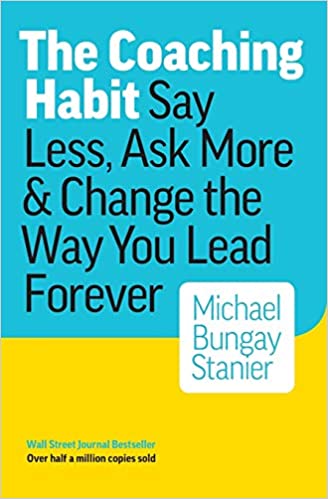 Author(s): Michael Bungay Stanier
Short Blurb: Coaching is an essential skill for leaders. But for most busy, overworked managers, coaching …
Read more
Buy from Amazon
---
Part 1 of 21 in the 📖 The Coaching Habit book series.
---
Amazon Associates Disclaimer! 💬
As an Amazon Associate, I earn from qualifying purchases. I make a tiny commission if you buy using one of the links above at no additional cost to you. I use the money to buy another book 📖 to review or grab a beer 🍺 Super duper thanks 🙌