This post is part of the 📖 The Coaching Habit series.
Today, I am reading a new chapter The Foundation Question" from the book The Coaching Habit written by Author, Michael Bungay Stanier.
Info! 💬
By reading this book
The Coaching Habit
, by Michael Bungay, coaching becomes a regular, informal part of your day. You can work less hard and have more impact. Get straight to the point in any conversation with
The Kickstart Question
. Stay on track during any interaction with
The Awe Question
. Save hours of time for yourself with
The Lazy Question
, and hours of time for others with
The Strategic Question
. Get to the heart of any interpersonal or external challenge with
The Focus Question
and
The Foundation Question
. Finally ensure others find your coaching as beneficial as you do with
The Learning Question
.
Yesterday, I read some sections from Stick to Questions Starting with "What" from the Question Masterclass Part 4 chapter of the book** chapter of the book.
Tomorrow, I will be reading a new chapter Our New Frontier: The Neuroscience of Engagement. Look out for tomorrow's article.
The Foundation Question
The Foundation Question: "What Do You Want?
Even if there's a first, fast answer, the question "But what do you really want?" will typically stop people in their tracks.
What we want is often left unsaid.
"The single biggest problem with communication is the illusion that it has taken place." — George Bernard Shaw
The illusion that both parties to the conversation know what the other party wants is pervasive, and it sets the stage for plenty of frustrating exchanges.
Untangling Wants and Needs
Want: I'd like to have this. Need: I must have this.
Ask a Question. Trade Answers
When we each understand what the other wants, we're in the middle of an interesting and worthwhile conversation.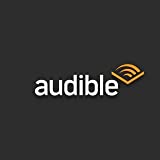 Do you know you can listen to this book on Amazon Audible for FREE?
If you are not into reading like me, then you can listen to this book for FREE on Amazon Audible
Don't Read. Just 🎧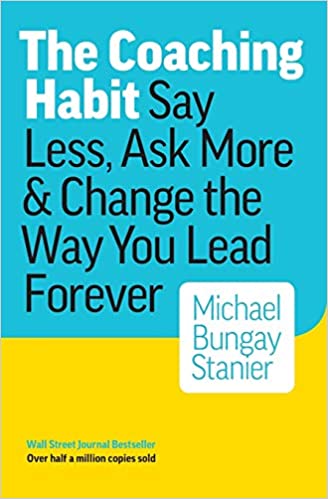 Author(s): Michael Bungay Stanier
Short Blurb: Coaching is an essential skill for leaders. But for most busy, overworked managers, coaching …
Read more
Buy from Amazon
---
Part 11 of 21 in the 📖 The Coaching Habit book series.
Series Start | The Coaching Habit - Day 10 | The Coaching Habit - Day 12
---
Amazon Associates Disclaimer! 💬
As an Amazon Associate, I earn from qualifying purchases. I make a tiny commission if you buy using one of the links above at no additional cost to you. I use the money to buy another book 📖 to review or grab a beer 🍺 Super duper thanks 🙌