This post is part of the 📖 The Coaching Habit series.
Today, I am reading a new section Our New Frontier: The Neuroscience of Engagement from the book The Coaching Habit written by Author, Michael Bungay Stanier.
Info! 💬
By reading this book
The Coaching Habit
, by Michael Bungay, coaching becomes a regular, informal part of your day. You can work less hard and have more impact. Get straight to the point in any conversation with
The Kickstart Question
. Stay on track during any interaction with
The Awe Question
. Save hours of time for yourself with
The Lazy Question
, and hours of time for others with
The Strategic Question
. Get to the heart of any interpersonal or external challenge with
The Focus Question
and
The Foundation Question
. Finally ensure others find your coaching as beneficial as you do with
The Learning Question
.
Yesterday, I read The Foundation Question section from the Question Masterclass Part 4 chapter of the book chapter of the book.
Our New Frontier: The Neuroscience of Engagement
It is a perfect time to make the connection between your coaching habit and your head by looking at the neuroscience of engagement.
"Five times a second, at an unconscious level, your brain is scanning the environment around you and asking itself: Is it safe here? Or is it dangerous?"
In other words, if you're not sure about a situation, you'll default to reading it as unsafe. And start backing away.
You want your people to feel that working with you is a place of reward, not risk. And you also realize that you want to feel like you're safe so that you can stay at your smartest, rather than in fight-or-flight mode.
There are four primary drivers—they spell out the acronym TERA—that influence how the brain reads any situation.
T is for Tribe
E is for Expectation
R is for Rank
A is for Autonomy
Your job is to increase the TERA Quotient whenever you can. That's good for the person you're speaking with, and it's good for you. Asking questions in general, and asking "What do you want?" specifically, will do that.
Tomorrow, I will be reading a new section Get Comfortable with Silence from a brand new chapter Question Masterclass Part 5. Look out for tomorrow's article.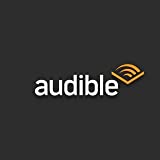 Do you know you can listen to this book on Amazon Audible for FREE?
If you are not into reading like me, then you can listen to this book for FREE on Amazon Audible
Don't Read. Just 🎧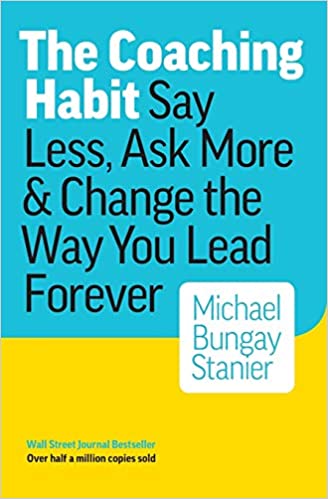 Author(s): Michael Bungay Stanier
Short Blurb: Coaching is an essential skill for leaders. But for most busy, overworked managers, coaching …
Read more
Buy from Amazon
---
Part 12 of 21 in the 📖 The Coaching Habit book series.
Series Start | The Coaching Habit - Day 11 | The Coaching Habit - Day 13
---
Amazon Associates Disclaimer! 💬
As an Amazon Associate, I earn from qualifying purchases. I make a tiny commission if you buy using one of the links above at no additional cost to you. I use the money to buy another book 📖 to review or grab a beer 🍺 Super duper thanks 🙌