This post is part of the 📖 The Coaching Habit series.
Today, I am reading a new section Get Comfortable with Silence from a brand new chapter Question Masterclass Part 5. from the book The Coaching Habit written by Author, Michael Bungay Stanier.
Info! 💬
By reading this book
The Coaching Habit
, by Michael Bungay, coaching becomes a regular, informal part of your day. You can work less hard and have more impact. Get straight to the point in any conversation with
The Kickstart Question
. Stay on track during any interaction with
The Awe Question
. Save hours of time for yourself with
The Lazy Question
, and hours of time for others with
The Strategic Question
. Get to the heart of any interpersonal or external challenge with
The Focus Question
and
The Foundation Question
. Finally ensure others find your coaching as beneficial as you do with
The Learning Question
.
Yesterday, I read Our New Frontier: The Neuroscience of Engagement section from the Question Masterclass Part 4 chapter of the book chapter of the book.
Question Masterclass Part 5
Get Comfortable with Silence
When you ask someone one of the Seven Essential Questions, sometimes what follows is silence. Sometimes as long as three or four seconds.
Silence is often a measure of success.
Bite your tongue, and don't fill the silence. I know it will be uncomfortable, and I know it creates space for learning and insight.
Here's Your New Habit
WHEN THIS HAPPENS
When I've asked a question, and she doesn't have an answer ready within the first two seconds.
INSTEAD OF
Filling up space with another question or the same question just asked a new way or a suggestion or just pointless words.
I WILL Take a breath, stay open and keep quiet for another three seconds.
The Lazy Question
In which you discover the question that will make you more useful to those you manage, while working less hard, and you decide that being lazy is a good thing after all.
The (New) Seven Dwarfs & the Karpman Drama Triangle
There are three roles you will be playing throughout.
Victim
Persecutor
Resecuer
They are roles we end up playing when we've been triggered and, in that state, find a less-than-effective version of ourselves playing out.
"THE MINUTE WE BEGIN TO THINK WE HAVE ALL THE ANSWERS, WE FORGET THE QUESTIONS." — Madeleine L'Engle
By asking the Lazy Question "How can I help?" you pull yourself out of the triangle drama (Victim, Persecutor and Rescuer) faster.
That's it for today. I will read reading the same chapter but different sections like The Anxiety of Asking "How Can I Help?"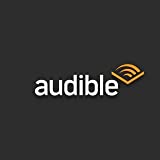 Do you know you can listen to this book on Amazon Audible for FREE?
If you are not into reading like me, then you can listen to this book for FREE on Amazon Audible
Don't Read. Just 🎧
Key Takeaways
Be Blunt, the more direct version of "How can I help?" is "What do you want from me?

If you are not comfortable asking a blunt question of "What do you want from me? Then twist a little bit and add "Out of curiosity".
So this is what you ask: "Out of curiosity, what do you want from me?"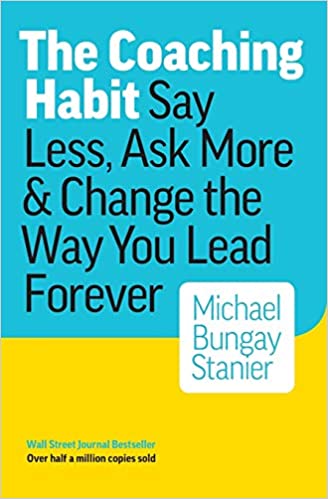 Author(s): Michael Bungay Stanier
Short Blurb: Coaching is an essential skill for leaders. But for most busy, overworked managers, coaching …
Read more
Buy from Amazon
---
Part 13 of 21 in the 📖 The Coaching Habit book series.
Series Start | The Coaching Habit - Day 12 | The Coaching Habit - Day 14
---
Amazon Associates Disclaimer! 💬
As an Amazon Associate, I earn from qualifying purchases. I make a tiny commission if you buy using one of the links above at no additional cost to you. I use the money to buy another book 📖 to review or grab a beer 🍺 Super duper thanks 🙌