This post is part of the 📖 The Coaching Habit series.
Today, I am reading a new section The Anxiety of Asking "How Can I Help? from a chapter Question Masterclass Part 5. from the book The Coaching Habit written by Author, Michael Bungay Stanier.
Info! 💬
By reading this book
The Coaching Habit
, by Michael Bungay, coaching becomes a regular, informal part of your day. You can work less hard and have more impact. Get straight to the point in any conversation with
The Kickstart Question
. Stay on track during any interaction with
The Awe Question
. Save hours of time for yourself with
The Lazy Question
, and hours of time for others with
The Strategic Question
. Get to the heart of any interpersonal or external challenge with
The Focus Question
and
The Foundation Question
. Finally ensure others find your coaching as beneficial as you do with
The Learning Question
.
Yesterday, I read Get Comfortable with Silence section from the Question Masterclass Part 4 chapter of the book chapter of the book.
The Anxiety of Asking "How Can I Help?
The biggest worry people have about asking, "How can I help?" is the range of potential answers:
They may ask, "Can you please give me all of your budget?"
You can say, "I can't do that… but I could do [insert your counter-offer]" is a nice middle ground.
Don't just give them a No; give them some other choices.
You can just buy yourself some time.
"Let me think about that."
"I'm not sure—I'll need to check a few things out."
Build Your New Habit Here
WHEN THIS HAPPENS
Write out the moment, the person and perhaps the feelings that are your trigger.
The trigger here is how much you want to help. So what sets you off? It's likely when someone asks, "How do I…?" or "Could you…?" or "What's the way to…?" Or perhaps it's just when someone comes into your office and tells you about a situation, and the perfect solution pops immediately into your mind. Or when that happens in a team meeting. Or when you think to yourself, It's faster to do this myself, even though you're unclear on what the "this" really is. In short, it's every time you get that urge to jump in, help out and volunteer. And the real insult here—to your time, effort and good intentions—is that the recipients may not even want or need what you're about to give them.
INSTEAD OF
Write out the old habit you want to stop doing. Be specific.
The old habit you're breaking is your jumping into helpful, action mode. You're giving the solution; you're providing the answer, you're adding something to your to-do list. You're assuming you know what the request is, even though the request hasn't been clearly made. In short, you're taking responsibility.
I WILL
Describe your new habit. It's likely to be some version of "I will ask them, 'How can I help?'" You're seeking clarity by asking, "How can I help?" Or you're being even blunter and asking, "What do you want from me?"
That's it for today. I will read a new chapter Question Masterclass Part 6 tomorrow.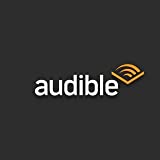 Do you know you can listen to this book on Amazon Audible for FREE?
If you are not into reading like me, then you can listen to this book for FREE on Amazon Audible
Don't Read. Just 🎧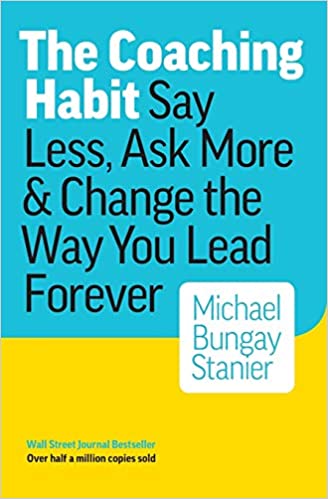 Author(s): Michael Bungay Stanier
Short Blurb: Coaching is an essential skill for leaders. But for most busy, overworked managers, coaching …
Read more
Buy from Amazon
---
Part 14 of 21 in the 📖 The Coaching Habit book series.
Series Start | The Coaching Habit - Day 13 | The Coaching Habit - Day 15
---
Amazon Associates Disclaimer! 💬
As an Amazon Associate, I earn from qualifying purchases. I make a tiny commission if you buy using one of the links above at no additional cost to you. I use the money to buy another book 📖 to review or grab a beer 🍺 Super duper thanks 🙌