This post is part of the 📖 The Coaching Habit series.
Today, I am reading a new section How to Say No When You Can't Say No (Part 2) from Question Masterclass Part 7 chapter of the book The Coaching Habit written by Author, Michael Bungay Stanier.
Info! 💬
By reading this book
The Coaching Habit
, by Michael Bungay, coaching becomes a regular, informal part of your day. You can work less hard and have more impact. Get straight to the point in any conversation with
The Kickstart Question
. Stay on track during any interaction with
The Awe Question
. Save hours of time for yourself with
The Lazy Question
, and hours of time for others with
The Strategic Question
. Get to the heart of any interpersonal or external challenge with
The Focus Question
and
The Foundation Question
. Finally ensure others find your coaching as beneficial as you do with
The Learning Question
.
Yesterday, I read some sections from the Question Masterclass Part 6 chapter. I encourage you to check it.
Chapter 6: The Strategic Question
How to Say No When You Can't Say No (Part 2)
It's awkward saying No to something because actually, you're saying No to someone.
The solution is to create a "third point" — an object that you can identify as the thing you're saying No to, which isn't the person.
For instance, if you write down someone's request on a bit of paper or a flip chart, you can then point to it and say, "I'm afraid I have to say No to this," which is a little better than "I'm afraid I have to say No to you."
Say Yes to the person, but say No to the task.
The Other Five Strategic Questions
It was Eisenhower who said, "Plans are useless, but planning is indispensable".
What is our winning aspiration?
Where will we play?
How will we win?
What capabilities must be in place?
What management systems are required?
"TO BE ON A QUEST IS NOTHING MORE OR LESS THAN TO BECOME AN ASKER OF QUESTIONS." — Sam Keen
Build Your New Habit Here! 💬
WHEN THIS HAPPENS
Write out the moment, the person and perhaps the feelings that are your trigger. The trigger here is when you see that someone's about to move from overwhelmed to really overwhelmed by adding more to their list. In short, whenever someone's deciding to commit to something new.
INSTEAD OF
Write out the old habit you want to stop doing. Be specific. For this question, it could have something to do with taming your Advice Monster. The "instead of…" is when you hope that you and your team can defy the laws of physics and just keep adding more stuff to your capacity. So it's when you notice yourself in Rescuer mode (where you say Yes to everything to keep them happy) or Victim mode (when you feel you have no choice but to say Yes), and you want to pull out of that.
I WILL
Describe your new habit. Stop the rush to action and towards the Cliffs of Overwhelm, and ask, "What will you say No to, to make this Yes rock-solid and real?"
That's it for today and tomorrow I am going to read a new chapter Question Masterclass Part 7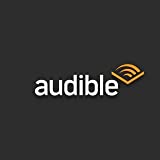 Do you know you can listen to this book on Amazon Audible for FREE?
If you are not into reading like me, then you can listen to this book for FREE on Amazon Audible
Don't Read. Just 🎧
Key Takeaways
The question behind the questions is our Strategic Question: What will you say No to if you're truly saying Yes to this?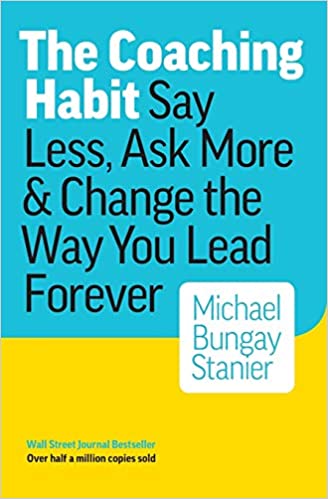 Author(s): Michael Bungay Stanier
Short Blurb: Coaching is an essential skill for leaders. But for most busy, overworked managers, coaching …
Read more
Buy from Amazon
---
Part 17 of 21 in the 📖 The Coaching Habit book series.
Series Start | The Coaching Habit - Day 16 | The Coaching Habit - Day 18
---
Amazon Associates Disclaimer! 💬
As an Amazon Associate, I earn from qualifying purchases. I make a tiny commission if you buy using one of the links above at no additional cost to you. I use the money to buy another book 📖 to review or grab a beer 🍺 Super duper thanks 🙌