This post is part of the 📖 The Coaching Habit series.
Today, I am reading a new section The Learning Question from Question Masterclass Part 7 chapter of the book The Coaching Habit written by Author, Michael Bungay Stanier.
Info! 💬
By reading this book
The Coaching Habit
, by Michael Bungay, coaching becomes a regular, informal part of your day. You can work less hard and have more impact. Get straight to the point in any conversation with
The Kickstart Question
. Stay on track during any interaction with
The Awe Question
. Save hours of time for yourself with
The Lazy Question
, and hours of time for others with
The Strategic Question
. Get to the heart of any interpersonal or external challenge with
The Focus Question
and
The Foundation Question
. Finally ensure others find your coaching as beneficial as you do with
The Learning Question
.
Yesterday, I read some sections from the Question Masterclass Part 6 chapter. I encourage you to check it.
Chapter 7
Question Masterclass Part 7
Acknowledge the Answers You Get
This isn't about judging people; it's about encouraging them. You don't need to say much.
Here are the author's favourite replies:
Fantastic. I like it. Good one. Nice. Yes, That's Good. Mmm-hmmm
Here's Your New Habit! 💬
WHEN THIS HAPPENS
The person answers a question I've asked.
INSTEAD OF
Rushing on to the next question.
I WILL
Acknowledge the reply by saying, "Yes, that's good."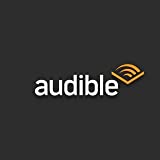 Do you know you can listen to this book on Amazon Audible for FREE?
If you are not into reading like me, then you can listen to this book for FREE on Amazon Audible
Don't Read. Just 🎧
The Learning Question
In which you discover how to finish any conversation in a way that will make you look like a genius.
How People Learn
People don't really learn when you tell them something.
They don't even really learn when they do something.
They start learning, start creating new neural pathways, only when they have a chance to recall and reflect on what just happened.
The Learning Question: "What was Most Useful for You?"
Academic Chris Argyris coined the term for this "double-loop learning" more than forty years ago. If the first loop is trying to fix a problem, the second loop is creating a learning moment about the issue at hand. It's in the second loop where people pull back and find the insight. New connections get made. Aha moments happen.
As a manager and a leader, it's your job to help create the space for people to have those learning moments. To do that, you need a question that drives this double-loop learning.
That question is, "What was most useful for you?"
That's it for today, and I will see you tomorrow. I will read a new section The Neuroscience of Learning from the same chapter Question Masterclass Part 7.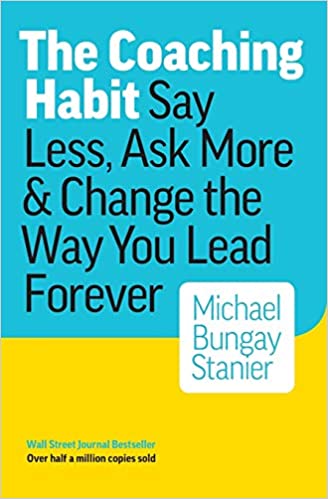 Author(s): Michael Bungay Stanier
Short Blurb: Coaching is an essential skill for leaders. But for most busy, overworked managers, coaching …
Read more
Buy from Amazon
---
Part 18 of 21 in the 📖 The Coaching Habit book series.
Series Start | The Coaching Habit - Day 17 | The Coaching Habit - Day 19
---
Amazon Associates Disclaimer! 💬
As an Amazon Associate, I earn from qualifying purchases. I make a tiny commission if you buy using one of the links above at no additional cost to you. I use the money to buy another book 📖 to review or grab a beer 🍺 Super duper thanks 🙌