This post is part of the 📖 The Coaching Habit series.
Today, I am reading a new section The Learning Question from Question Masterclass Part 7 chapter of the book The Coaching Habit written by Author, Michael Bungay Stanier.
Info! 💬
By reading this book
The Coaching Habit
, by Michael Bungay, coaching becomes a regular, informal part of your day. You can work less hard and have more impact. Get straight to the point in any conversation with
The Kickstart Question
. Stay on track during any interaction with
The Awe Question
. Save hours of time for yourself with
The Lazy Question
, and hours of time for others with
The Strategic Question
. Get to the heart of any interpersonal or external challenge with
The Focus Question
and
The Foundation Question
. Finally ensure others find your coaching as beneficial as you do with
The Learning Question
.
Yesterday, I read some sections from the Question Masterclass Part 7 chapter. I encourage you to check it.
The Neuroscience of Learning
The biggest problem in the world of learning is the low retention rate of knowledge.
Thanks to insights from neuroscience and psychology. To make the learning experience more successful, you need to follow these four things created by Josh Davis and colleagues from the NeuroLeadership Institute. They created a concept called AGES
AGES stands for Attention, Generation, Emotion and Spacing.
What's useful here for us is the G: Generation.
This is "the act of creating (and sharing) your own connections to new and presented ideas. When we take time and effort to generate knowledge and find an answer rather than just reading it, our memory retention is increased."
To Learn, Retrieve
"A reflection is a form of practice"; create these moments, and you find a place for Deep Practice.
One option is to ask the question at the start of the team meeting or the regularly scheduled one-on-one. "What have you learned since we last met?"
One of the disciplines I (mostly) follow at the end of my day is using an app called iDoneThis, and rather than just writing out what I did, I write down a sentence or two about what I learned and what I'm most proud of.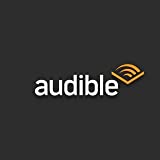 Do you know you can listen to this book on Amazon Audible for FREE?
If you are not into reading like me, then you can listen to this book for FREE on Amazon Audible
Don't Read. Just 🎧
Key Takeaways
To retain the information, the best thing to do is to ask a question, and you generate the answer yourself, the odds increase substantially.

What was most useful?" is a great question that helps you to hits the spot in at least six ways.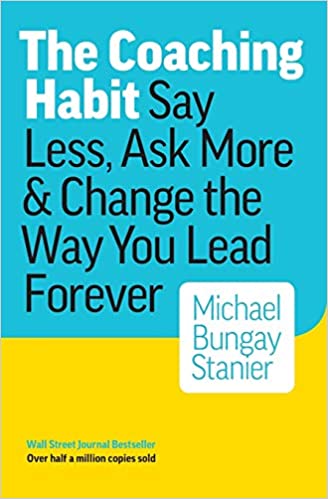 Author(s): Michael Bungay Stanier
Short Blurb: Coaching is an essential skill for leaders. But for most busy, overworked managers, coaching …
Read more
Buy from Amazon
---
Part 19 of 21 in the 📖 The Coaching Habit book series.
Series Start | The Coaching Habit - Day 18 | The Coaching Habit - Day 20
---
Amazon Associates Disclaimer! 💬
As an Amazon Associate, I earn from qualifying purchases. I make a tiny commission if you buy using one of the links above at no additional cost to you. I use the money to buy another book 📖 to review or grab a beer 🍺 Super duper thanks 🙌