This post is part of the 📖 The Coaching Habit series.
Today, I am reading a new chapter Question Masterclass Part 8 from the book The Coaching Habit written by Author, Michael Bungay Stanier.
Info! 💬
By reading this book
The Coaching Habit
, by Michael Bungay, coaching becomes a regular, informal part of your day. You can work less hard and have more impact. Get straight to the point in any conversation with
The Kickstart Question
. Stay on track during any interaction with
The Awe Question
. Save hours of time for yourself with
The Lazy Question
, and hours of time for others with
The Strategic Question
. Get to the heart of any interpersonal or external challenge with
The Focus Question
and
The Foundation Question
. Finally ensure others find your coaching as beneficial as you do with
The Learning Question
.
Yesterday, I read some sections from the Question Masterclass Part 7 chapter. I encourage you to check it.
Question Masterclass Part 8
Use Every Channel to Ask a Question
Questions work just as well typed as they do spoken.
When you get the long rambling email, you'll be prepared. Whereas in the past you have sighed, metaphorically rolled up your sleeves and started to type out your long, advice-rich reply, now you can use one or more of these questions to focus faster and to spend less time in your inbox.
Here's Your New Habit
WHEN THIS HAPPENS
When I get an email that triggers the Advice Monster
INSTEAD OF
Writing out a long, thorough answer full of possible solutions, approaches and ideas, or even a short, terse answer with a single command.
I WILL
Decide which one of the seven questions would be most appropriate, and ask that question by email. It could sound like: "Wow, a lot is going on here. What's the real challenge here for you, do you think?" "I've scanned your email. In a sentence or two, what do you want?" "Before I jump into a longer reply, let me ask you: What's the real challenge here for you?
Conclusion
The book is ended with some other questions from the author and a few more suggestions.
Finally, I finished the book in 21 days and is only 234 pages. It is a short read, but I was plodding to finish as this book got a lot of practical information packed at every line. I am looking forward to rereading it.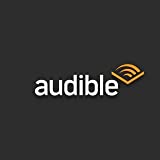 Do you know you can listen to this book on Amazon Audible for FREE?
If you are not into reading like me, then you can listen to this book for FREE on Amazon Audible
Don't Read. Just 🎧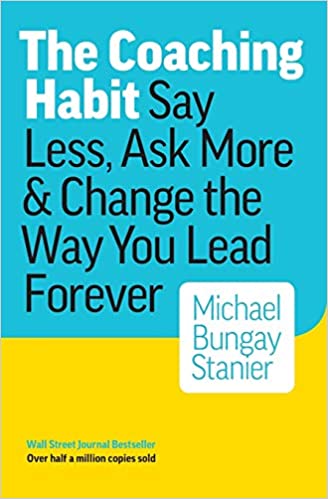 Author(s): Michael Bungay Stanier
Short Blurb: Coaching is an essential skill for leaders. But for most busy, overworked managers, coaching …
Read more
Buy from Amazon
---
Part 21 of 21 in the 📖 The Coaching Habit book series.
Series Start | The Coaching Habit - Day 20
---
Amazon Associates Disclaimer! 💬
As an Amazon Associate, I earn from qualifying purchases. I make a tiny commission if you buy using one of the links above at no additional cost to you. I use the money to buy another book 📖 to review or grab a beer 🍺 Super duper thanks 🙌