This post is part of the 📖 The Coaching Habit series.
Today, I am reading a new chapter Ask One Question at a Time from the book The Coaching Habit written by Author, Michael Bungay Stanier.
Info! 💬
By reading this book
The Coaching Habit
, by Michael Bungay, coaching becomes a regular, informal part of your day. You can work less hard and have more impact. Get straight to the point in any conversation with
The Kickstart Question
. Stay on track during any interaction with
The Awe Question
. Save hours of time for yourself with
The Lazy Question
, and hours of time for others with
The Strategic Question
. Get to the heart of any interpersonal or external challenge with
The Focus Question
and
The Foundation Question
. Finally ensure others find your coaching as beneficial as you do with
The Learning Question
.
Yesterday, I read some sections of How to Build a Habit from Delivering a World-Class Experience chapter of the book.
Tomorrow, I will be reading a new chapter The Kickstart Question. Look out for tomorrow's article.
Put It All Together: The New Habit Formula
Duhigg says that there are just five types of triggers: location, time, emotional state, other people, and the immediately preceding action.
There are three parts to the formula: identifying the trigger, identifying the old habit and defining the new behaviour.
A Final Word on Building Your Coaching Habit
Start somewhere easy. Start small. Buddy up. Get back on the horse.
One of the laws of change: As soon as you try something new, you'll get resistance.
Winston Churchill said that "we shape our buildings, and thereafter they shape us." We live within our habits. So shape the way you want to lead, and build the right coaching habits.
Question Masterclass Part 1
Ask One Question at a Time
Here's Your New Habit
WHEN THIS HAPPENS: After I've asked a question…
INSTEAD OF: Adding another question. And then maybe another question, and then another, because after all, they're all good questions and I'm really curious as to what their answers are…"
I WILL: Ask just one question. (And then be quiet while I wait for the answer.)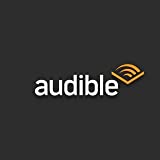 Do you know you can listen to this book on Amazon Audible for FREE?
If you are not into reading like me, then you can listen to this book for FREE on Amazon Audible
Don't Read. Just 🎧
---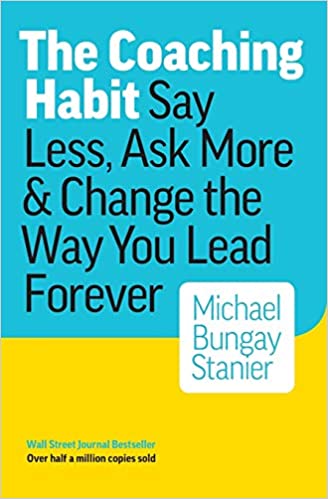 Author(s): Michael Bungay Stanier
Short Blurb: Coaching is an essential skill for leaders. But for most busy, overworked managers, coaching …
Read more
Buy from Amazon
---
Part 3 of 21 in the 📖 The Coaching Habit book series.
Series Start | The Coaching Habit - Day 2 | The Coaching Habit - Day 4
---
Amazon Associates Disclaimer! 💬
As an Amazon Associate, I earn from qualifying purchases. I make a tiny commission if you buy using one of the links above at no additional cost to you. I use the money to buy another book 📖 to review or grab a beer 🍺 Super duper thanks 🙌