This post is part of the 📖 The Coaching Habit series.
Today, I am reading a new section from The AWE Question chapter of the book The Coaching Habit written by Author, Michael Bungay Stanier.
Info! 💬
By reading this book
The Coaching Habit
, by Michael Bungay, coaching becomes a regular, informal part of your day. You can work less hard and have more impact. Get straight to the point in any conversation with
The Kickstart Question
. Stay on track during any interaction with
The Awe Question
. Save hours of time for yourself with
The Lazy Question
, and hours of time for others with
The Strategic Question
. Get to the heart of any interpersonal or external challenge with
The Focus Question
and
The Foundation Question
. Finally ensure others find your coaching as beneficial as you do with
The Learning Question
.
Yesterday, I read some sections of The AWE Question from the book.
Tomorrow, I will be reading a new chapter The Focus Question. Look out for tomorrow's article.
Going Too Far: The Paradox of Choice
Barry Schwartz, author of The Paradox of Choice (he gives a good TED Talk of the same name), brought to light a study of consumers in a grocery store. It was Jam Day, and one sample table had six varieties; the other, twenty-four. While the table with twenty-four types of jam was more popular, consumers sampling from the table of six flavours were ten times more likely to buy jam. The overwhelm of twenty-four flavours created decision-making paralysis.
Finding the Right Moment
When someone's told you about a course of action she intends to take, challenge her with "And what else could you do?
Here are similar questions but provide the same effect like "and what else?"
What's on your mind
And what else could you do?
What's the real challenge for you?
And what else is a challenge here for you?
What's important right now?
And what else might be possible?
"ASK THE RIGHT QUESTIONS IF YOU'RE GOING TO FIND THE RIGHT ANSWERS." — Vanessa Redgrave
Question Master Class Part 3
Should You Ask Rhetorical Questions?
Stop offering up advice with a question mark attached. Example below:
"What about…?" "Did you consider…?"
That doesn't count as asking a question.
Here's Your New Habit
WHEN THIS HAPPENS… I've got the answer, which I want to suggest…
INSTEAD OF… Asking a fake question such as "Have you thought of…?" or "What about…?" which is just advice with a question mark attached…
I WILL… Ask one of the Seven Essential Questions. And if I want to present an idea, I'll offer it up as an option rather than a question.
Tomorrow I am going to read "The Focus Question" chapter so stay tuned.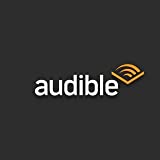 Do you know you can listen to this book on Amazon Audible for FREE?
If you are not into reading like me, then you can listen to this book for FREE on Amazon Audible
Don't Read. Just 🎧
Key Takeaways
When providing a choice, don't go too far. A few options are enough.
---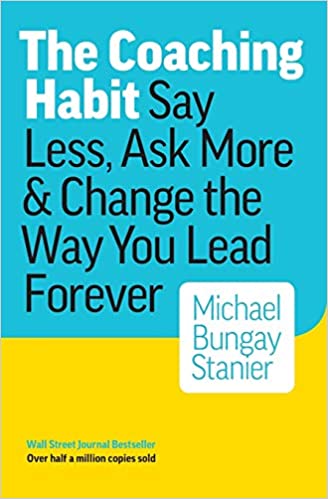 Author(s): Michael Bungay Stanier
Short Blurb: Coaching is an essential skill for leaders. But for most busy, overworked managers, coaching …
Read more
Buy from Amazon
---
Part 7 of 21 in the 📖 The Coaching Habit book series.
Series Start | The Coaching Habit - Day 6 | The Coaching Habit - Day 8
---
Amazon Associates Disclaimer! 💬
As an Amazon Associate, I earn from qualifying purchases. I make a tiny commission if you buy using one of the links above at no additional cost to you. I use the money to buy another book 📖 to review or grab a beer 🍺 Super duper thanks 🙌