This post is part of the 📖 The 1 Hour Content Plan series.
Today I am reading chapter 10, WHAT IS THE BEST CONTENT FORMAT? of the book The One Hour Content Plan written by Author Meera Kothand.
Info! 💬
By reading this book
The One Hour Content Plan
, you can be able to show your readers a clear path to your products and services. You should be able to discover what topics your audience wants so you'll have direction and focus. The book helps you to establish your brand, and ultimately support the growth of your blog and business.
Tomorrow, I will be reading a new chapter CONTENT PROMOTIONAL PATHWAYS. Look out for tomorrow's article.
Chapter 10
WHAT IS THE BEST CONTENT FORMAT?
There's no point in indulging in a content format that keeps you locked in a room for hours crying while trying to create.
The more you create content in the format that's your strength, the more you attract your target audience.
Pick a format that you enjoy creating content in, moves you closer to your goals, gives you measurable results and that you can consistently produce.
Chapter 11
HOW TO CREATE SMART BLOG POSTS THAT KEEP READERS HOOKED
Your blog posts can be dripping with value but still get no readers. It could be well researched and annotated with references, and it'll still not make a difference.
You need to arrange your blog posts with the eight components in mind, which explained by the author very well.
The Headline
Introduction
Body of the blog post
Format your post for scanners
Conclusion
Visuals
Sticky Assets
Optimize your posts for search engines
Author Meera Kothand discussed in a super detail fashion of the above 8 types inside the book. The book is worth buying for this chapter alone.
I am not allowed to reproduce the content, so please consider purchasing the fantastic book in this genre.
Yesterday, I re-read chapters 6, 7, 8, 9 and took detailed notes for my future reference. I took the print outs and filed in my swipe file to refer back.
What an excellent book to have in hand. Amazing read.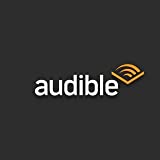 Do you know you can listen to this book on Amazon Audible for FREE?
If you are not into reading like me, then you can listen to this book for FREE on Amazon Audible
Don't Read. Just 🎧
Key Takeaways
Concentrate on a content format that's your strength.
Get consistent in one content format before choosing to add another.
Implement the above 8 hooks in your post to create smart blog posts that readers will enjoy and share with others.
Summary
There are about 2 million blog posts published every day. If you're serious about standing out, your content has to disrupt their attention, draw them in by empathizing and compel them to opt-in to your email list to continue where the blog post has ended.
---
This book comes alive from the chapter 6. The book is worth just the example mentioned and ideas provided in this section. I highly recommend this book if you have a blog or you want to research something for your project.
Get your content to work harder for you with the One Hour Content Plan!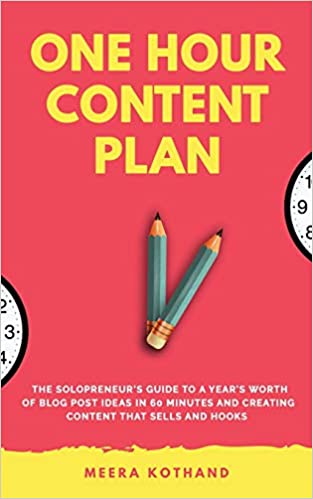 Author(s): Meera Kothand
Short Blurb: Does any of this sound like you? 1. You never know what to write On most days you struggle to come …
Read more
Buy from Amazon
---
Part 11 of 14 in the 📖 The 1 Hour Content Plan book series.
Series Start | The One Hour Content Plan - Day 10 | The One Hour Content Plan - Day 12
---
Amazon Associates Disclaimer! 💬
As an Amazon Associate, I earn from qualifying purchases. I make a tiny commission if you buy using one of the links above at no additional cost to you. I use the money to buy another book 📖 to review or grab a beer 🍺 Super duper thanks 🙌