This post is part of the 📖 The 1 Hour Content Plan series.
Today I am reading chapter 12, CONTENT PROMOTIONAL PATHWAYS of the book The One Hour Content Plan written by Author Meera Kothand.
Info! 💬
By reading this book
The One Hour Content Plan
, you can be able to show your readers a clear path to your products and services. You should be able to discover what topics your audience wants so you'll have direction and focus. The book helps you to establish your brand, and ultimately support the growth of your blog and business.
Tomorrow, I will be reading a new chapter HOW TO MANAGE YOUR EDITORIAL WORKFLOW. Look out for tomorrow's article.
Section V
CONTENT PROMOTIONAL PATHWAYS
Promotion is a critical champion in your content planning efforts.
You should spend 20% of your time writing your content and 80% promoting it.
To do that you need to prime your posts for sharability.
5 ways to prime your posts for sharability:
Make your posts "scanner friendly."
Add Click-to-tweets.
Add social share buttons.
Tailor your images for each social platform.
Create good content.
Chapter 12
THE FIVE DIFFERENT PROMOTIONAL PATHWAYS
Have a steady 10-15 activities you can add into your promotional plan. Once you get comfortable with these, consider adding a couple of others.
These are the 5 main promotional pathways, and I'll walk you through each one.
Social Media
Outreach
Email
Automated
Paid
Author deep-dived into each one with great detail in the book. She discussed some fresh strategies with each platform and software tools to perform your promotional activity.
She also provided some email templates (word for word) to reach influencers via email.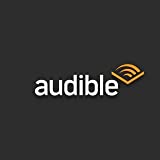 Do you know you can listen to this book on Amazon Audible for FREE?
If you are not into reading like me, then you can listen to this book for FREE on Amazon Audible
Don't Read. Just 🎧
Key Takeaways
You should spend 20% of your time writing your content and 80% promoting it.

Your posts need to be scanner friendly and inviting. Add subheads that break the article down and give them plenty of white space as well.

You can download the Better click-to-tweet plugin for free or go to the Click to Tweet site.

If you're on Pinterest, you want to make it easy for someone to find the vertical image.
Summary
While promoting your content, start with very few channels first and once you are comfortable, then consider a few more. Don't spread yourself too thin by trying to fit them all at once.
Use automation tools to promote your content.
---
This book comes alive from the chapter 6. The book is worth just the example mentioned and ideas provided in this section. I highly recommend this book if you have a blog or you want to research something for your project.
Get your content to work harder for you with the One Hour Content Plan!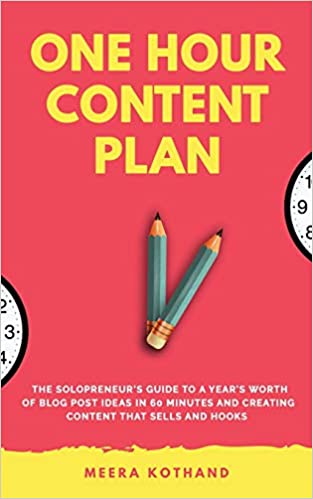 Author(s): Meera Kothand
Short Blurb: Does any of this sound like you? 1. You never know what to write On most days you struggle to come …
Read more
Buy from Amazon
---
Part 12 of 14 in the 📖 The 1 Hour Content Plan book series.
Series Start | The One Hour Content Plan - Day 11 | The One Hour Content Plan - Day 13
---
Amazon Associates Disclaimer! 💬
As an Amazon Associate, I earn from qualifying purchases. I make a tiny commission if you buy using one of the links above at no additional cost to you. I use the money to buy another book 📖 to review or grab a beer 🍺 Super duper thanks 🙌