This post is part of the 📖 The 1 Hour Content Plan series.
Today I am reading chapter 2 FIND AN IMAGINARY FRIEND IN YOUR IDEAL READER chapter of the book The One Hour Content Plan written by Author Meera Kothand.
Info! 💬
By reading this book
The One Hour Content Plan
, you can be able to show your readers a clear path to your products and services. You should be able to discover what topics your audience wants so you'll have direction and focus. The book helps you to establish your brand, and ultimately support the growth of your blog and business.
Tomorrow, I will be reading a chapter VIEW YOUR CONTENT AS A LINCHPIN IN THE READER JOURNEY. Look out for tomorrow's article.
Chapter 2
FIND AN IMAGINARY FRIEND IN YOUR IDEAL READER
For your content to have a stronghold on your audience, you need to convince them that you know exactly what they're going through.
By defining who exactly your ideal reader is, you'll be able to:
talk to your audience at the right level.

not waste your effort writing for people who will never enjoy or gel with your content.

not scratch your head thinking about what content to create because you know what your audience needs.
You need to know the persona of your reader, an accurate description of your ideal reader.
Find Reader Motivations
Find Facebook groups and once you join, then use the "Search this group" box and type in the following keywords (preserving the quotes) followed by your topic:
"need help"
"desperate for"
"newbie"
"have no clue"
"advice about"
"question about"
Look Outwards
Look at comments in other blogs in your niche. Pay close attention to the emotions it triggers and what needs it fulfils.
List your reader's fears and frustrations and use the language in your Titles and blog post openers that hook readers and tap into their deepest thoughts.
Author Meera Kothand provided super simple examples in this section, and I am not allowed to share. Please consider purchasing the book. The book is worth all alone for this chapter.
Action Item:
Create a detailed description of your target audience.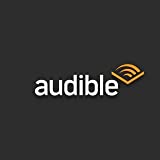 Do you know you can listen to this book on Amazon Audible for FREE?
If you are not into reading like me, then you can listen to this book for FREE on Amazon Audible
Don't Read. Just 🎧
Key Takeaways
Content that tries to attract everyone attracts no one.

You need to know your reader's psychographics and motivational factors.

Keep your questions open-ended to encourage responses.
Summary
Create a detailed description of your audience. If you know your customer inward and outward, then you should be able to identify their fears, frustrations and desires.
Once you understand those three attributes of your customers, then you can tailor your message to suit your audience to grow exponentially.
---
Get your content to work harder for you with the One Hour Content Plan!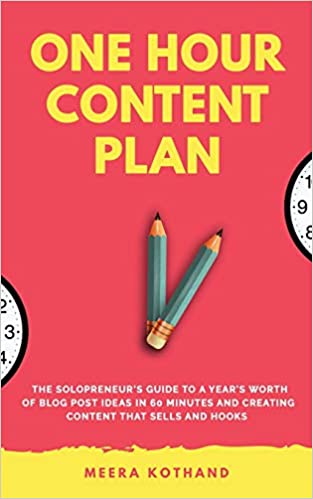 Author(s): Meera Kothand
Short Blurb: Does any of this sound like you? 1. You never know what to write On most days you struggle to come …
Read more
Buy from Amazon
---
Part 3 of 14 in the 📖 The 1 Hour Content Plan book series.
Series Start | The One Hour Content Plan - Day 2 | The One Hour Content Plan - Day 4
---
Amazon Associates Disclaimer! 💬
As an Amazon Associate, I earn from qualifying purchases. I make a tiny commission if you buy using one of the links above at no additional cost to you. I use the money to buy another book 📖 to review or grab a beer 🍺 Super duper thanks 🙌