This post is part of the 📖 The 1 Hour Content Plan series.
Today I am reading chapter 4 POSITION YOUR BRAND AND CONTENT IN THE ONLINE SPACE chapter of the book The One Hour Content Plan written by Author Meera Kothand.
Info! 💬
By reading this book
The One Hour Content Plan
, you can be able to show your readers a clear path to your products and services. You should be able to discover what topics your audience wants so you'll have direction and focus. The book helps you to establish your brand, and ultimately support the growth of your blog and business.
Tomorrow, I will be reading a new section THE ONE-HOUR CONTENT PLAN Look out for tomorrow's article.
Chapter 4
POSITION YOUR BRAND AND CONTENT IN THE ONLINE SPACE
Look five years down the road.
What topic or content do you want to be associated with? What types of products and services do you see yourself offering? What type of business and community do you want to create?
These could form the core categories of your blog.
According to the author, you need to find your unique content tilt that will get your audience to take notice.
There are a few ways you can find your own tilt.
What questions are your audience members asking but aren't addressed in your niche?
What perspectives and viewpoints in your niche do you oppose or take an opposite view on?
What is everyone saying that isn't necessarily true.
Do you disagree with any viewpoint widely held in your niche?
Are there any specific methods you use that get your readers/ clients results?
What are common misconceptions and mistakes readers have about the content in your niche?
What are your most significant light bulb moments that have impacted the way you do certain things and how you help your readers or clients?
Action Item:
What's your own 'Content tilt'?
What do you think you have a unique perspective?
How different is your content?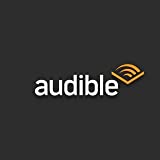 Do you know you can listen to this book on Amazon Audible for FREE?
If you are not into reading like me, then you can listen to this book for FREE on Amazon Audible
Don't Read. Just 🎧
Key Takeaways
When you repeatedly produce content on a few core categories, you get associated with those categories. You build authority, and your blog becomes a go-to for those topics.
The content tilt is what makes you and your content different.
Summary
Building content authority comes with having a distinctive point of view. Find your unique point of view and carve-out your cult-like following.
---
Get your content to work harder for you with the One Hour Content Plan!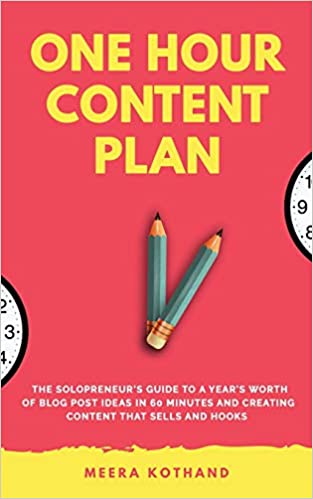 Author(s): Meera Kothand
Short Blurb: Does any of this sound like you? 1. You never know what to write On most days you struggle to come …
Read more
Buy from Amazon
---
Part 5 of 14 in the 📖 The 1 Hour Content Plan book series.
Series Start | The One Hour Content Plan - Day 4 | The One Hour Content Plan - Day 6
---
Amazon Associates Disclaimer! 💬
As an Amazon Associate, I earn from qualifying purchases. I make a tiny commission if you buy using one of the links above at no additional cost to you. I use the money to buy another book 📖 to review or grab a beer 🍺 Super duper thanks 🙌