This post is part of the 📖 The 1 Hour Content Plan series.
Today I am reading section II THE ONE-HOUR CONTENT PLAN chapter of the book The One Hour Content Plan written by Author Meera Kothand.
Info! 💬
By reading this book
The One Hour Content Plan
, you can be able to show your readers a clear path to your products and services. You should be able to discover what topics your audience wants so you'll have direction and focus. The book helps you to establish your brand, and ultimately support the growth of your blog and business.
Tomorrow, I will be reading a new section HOW TO BUILD CONTENT AROUND TOPICS THAT ARE RELEVANT TO YOUR BLOG'S PURPOSE Look out for tomorrow's article.
Section II
THE ONE-HOUR CONTENT PLAN
There are four different parts to this plan.
I am not allowed to provide a link to download the template. Please consider purchasing the book using this link which will take you to the Amazon.
Determine how much content you will need for a full year. That depends on how frequently you plan to publish your content. Here's a guideline you can use so you know what you have to work.
| | 6 Months | 12 Months |
| --- | --- | --- |
| Weekly | 26 | 52 |
| Twice a week | 48 | 96 |
| Once every 2 weeks | 12 | 24 |
Your main goal in this phase is to generate ideas.
You can buy the author's editorial planner from Amazon to follow her fantastic book. Click here to purchase.
Section III
CONTENT IDEATION (COMING UP WITH CONTENT IDEAS)
In this section, you will learn 3 different strategies or what the author calls the E.O.G(Expert-Offer-Goal) Method of coming up with content ideas.
You need to have a swipe file. The author of the book recommended either the Trello board or the Evernote app.
How do you feed that swipe file? You do this via research.
What is a swipe file?
"A swipe file is filled with ideas that inspire you and that you'd like to explore further."
Here you use your swipe file to collect your ideas that aligned with your content, not any random interesting idea you come across. Gotcha?
We are going to use the following web properties to come up with exciting ideas for our blog posts.
Pinterest
Facebook Groups
Buzzsumo
iTunes
Answer the Public
Soovle
Ubersuggest
Competitors
Before you consider attempting a piece of content that has already done well for someone else, ask yourself two questions:
Will your content add to the conversation that's already out there? Look at your niche and find whether this piece contributes to the existing content on this topic?

If you think it's better, in what way? You can add value to an existing piece of content in three different ways.

You take an opposing view on it and go against the grain.

You take a different angle or perspective that the author has not considered.

You add to the content because it's not complete.
Action Item:
Choose a storage system for your swipe.
There's no right or wrong answer only what works for you.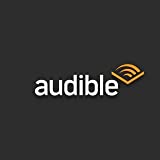 Do you know you can listen to this book on Amazon Audible for FREE?
If you are not into reading like me, then you can listen to this book for FREE on Amazon Audible
Don't Read. Just 🎧
Key Takeaways
When you work on the content plan, do not put any effort into coming up with a suitable title—your main goal in this phase us to generate ideas.
Everyone should have a swipe file and if you aren't already keeping a file of ideas, start now.
Understand that not every piece of content is going to be a masterpiece.
Summary
Set out to make every piece of content exceptional because when you do, people will start to notice and share your work in Facebook groups and other social media platforms without you even asking. The more people share, the more traffic you get.
---
This book comes alive from this chapter. The book is worth just the resources mentioned and templates provided in this section. I highly recommend this book if you have a blog or you want to research something for your project. Get your content to work harder for you with the One Hour Content Plan!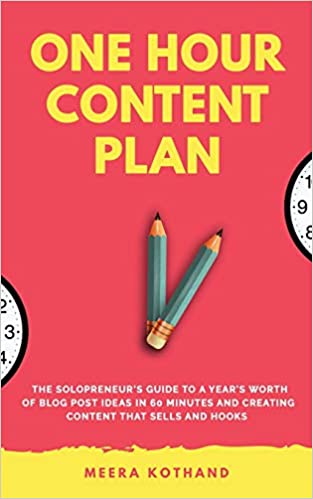 Author(s): Meera Kothand
Short Blurb: Does any of this sound like you? 1. You never know what to write On most days you struggle to come …
Read more
Buy from Amazon
---
Part 6 of 14 in the 📖 The 1 Hour Content Plan book series.
Series Start | The One Hour Content Plan - Day 5 | The One Hour Content Plan - Day 7
---
Amazon Associates Disclaimer! 💬
As an Amazon Associate, I earn from qualifying purchases. I make a tiny commission if you buy using one of the links above at no additional cost to you. I use the money to buy another book 📖 to review or grab a beer 🍺 Super duper thanks 🙌