This post is part of the 📖 The 1 Hour Content Plan series.
Today I am reading chapter 5 HOW TO BUILD CONTENT AROUND TOPICS THAT ARE RELEVANT TO YOUR BLOG'S PURPOSE of the book The One Hour Content Plan written by Author Meera Kothand.
Info! 💬
By reading this book
The One Hour Content Plan
, you can be able to show your readers a clear path to your products and services. You should be able to discover what topics your audience wants so you'll have direction and focus. The book helps you to establish your brand, and ultimately support the growth of your blog and business.
Tomorrow, I will be reading a new section Content Ideas to Promote Your Products and Service Offers Look out for tomorrow's article.
Chapter 5
HOW TO BUILD CONTENT AROUND TOPICS THAT ARE RELEVANT TO YOUR BLO G'S PURPOSE
In this chapter author, Meera Kothand discussed how to break down categories into sub-categories and blog posts.
She demonstrated how to pick sub-categories using her main category of "Email Marketing".
Email list growth
Nurturing subscribers
Running re-engagement campaigns
How to create lead magnets
How to create landing pages
Tools for list growth
How to optimize conversions
And then she breaks each sub-category into topics (blog posts)
There are a few examples provided in this chapter which are useful for readers to craft their blog posts following her method.
I am providing just one for you to see below. Please consider purchasing this book as it is too good in explaining so that you end up a year's worth of content in an hour.
Let's take a website for moms who are attempting to build a home VA business.
The categories could be: * Marketing yourself * Dealing with clients * Pricing your services
Let's just work with one category right now.
Let's break up the 'Marketing yourself' category into
Category > Sub-Category > Blog Posts
I have two sub-categories at this moment:
How to write a pitch
How to have a good writer website?
Let's break each of these sub-categories down.
Sub-category 1: How to write a pitch
Blog Posts:
Should you cold pitch your VA services?
20 essential elements that make a killer pitch
The perfect VA pitch template: What clients look out for before hiring
How to go from pitch to contract in 5 simple steps
20 mistakes you make when you pitch a client
Cold vs Warm Pitches. Which is better?
10 types of testimonials you need to have before pitching a high net worth client
Action Item:
Head to the One-Hour Content Plan.
Fill out the first two pages.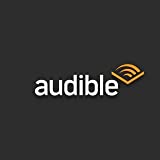 Do you know you can listen to this book on Amazon Audible for FREE?
If you are not into reading like me, then you can listen to this book for FREE on Amazon Audible
Don't Read. Just 🎧
Key Takeaways
Your sub-categories play an essential role in your blog success. Make sure you aligned with your reader's needs while coming up with your blog posts under each sub-category.
Summary
A few different pieces of content have to come together to help your reader grasp a particular category. Here is where your sub-categories come in handy.
---
This book comes alive from the previous chapter. The book is worth just the resources mentioned and templates provided in this section. I highly recommend this book if you have a blog or you want to research something for your project. Get your content to work harder for you with the One Hour Content Plan!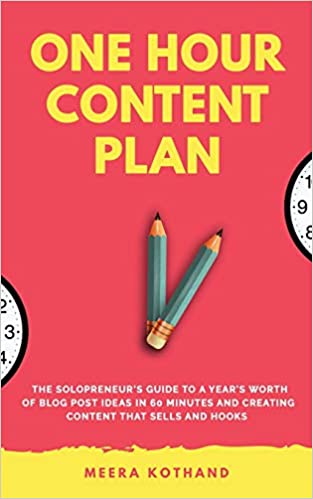 Author(s): Meera Kothand
Short Blurb: Does any of this sound like you? 1. You never know what to write On most days you struggle to come …
Read more
Buy from Amazon
---
Part 7 of 14 in the 📖 The 1 Hour Content Plan book series.
Series Start | The One Hour Content Plan - Day 6 | The One Hour Content Plan - Day 8
---
Amazon Associates Disclaimer! 💬
As an Amazon Associate, I earn from qualifying purchases. I make a tiny commission if you buy using one of the links above at no additional cost to you. I use the money to buy another book 📖 to review or grab a beer 🍺 Super duper thanks 🙌