This post is part of the 📖 1-Page Marketing Plan series.
Today I am reading a new chapter CAPTURING LEADS from the book The 1-Page Marketing Plan written by Author, serial entrepreneur and rebellious marketer Allan Dib.
Info! 💬
By reading this book
The 1-Page Marketing Plan
, Whether you're just starting out or are an experienced entrepreneur, The 1-Page Marketing Plan is the easiest and fastest way to create a marketing plan that will propel your business growth. It's literally a single page, divided up into nine squares. With it, you'll be able to map out your own sophisticated marketing plan and go from zero to marketing hero.
Yesterday, I read How to Have an Unlimited Marketing Budget from the CRAFTING YOUR MESSAGE chapter of the book.
Tomorrow, I am going to read a new section Managing Your Goldmine. Look out for tomorrow's article.
Chapter 4
The "During" Phase Section Summary
In the "during" phase, you are dealing with leads.
Leads are people who know you and have indicated an interest in what you have to offer by responding to your marketing message.
In this phase, you'll capture these interested leads in a database system, nurture them with regular value-building information and convert them into paying customers.
In this phase, your goal is to have an offer so that customers buy from you for the first time.
CAPTURING LEADS
Chapter 4 Summary
Capturing leads in a database system for future follow-up is critical to your marketing success.
Highlights covered in this chapter include:
Why you should never try to sell directly from an advertisement and what to do instead
How to transition from "hunting" to "farming" and ensure you always have a full pipeline of new business
Why you shouldn't treat all prospects equally
How to use an "ethical bribe" to uncover high-probability prospects
How to instantly increase the effectiveness of your advertising by 1,233%
Why some businesses get a constant flow of leads and prospects while others struggle
How to be seen as an expert and authority by your target market
Capturing Leads
Hunting vs Farming
The author gave a cool analogy of hunting vs farming and explained why you need to be a harvester rather a hunter.
Most business owners are clueless about the purpose behind their marketing. They may as well be flushing money down the toilet.
The purpose of your advertising campaign:
Find prospects who are interested in what you offer than trying to make a quick buck from the advertising.
When your interested leads respond then you do these things
1) Put them in your follow-up database 2) Start building value for them by position yourself as an authority and create a relationship built on trust.
Once you have done the above two activities, then the sale comes along.
Mining for Gold with the Ethical Bribe
"All other things being equal, the more money you can spend marketing to high-probability prospects, the better your chances are of converting them to a customer." — Allan Dib
Don't worry; there's nothing underhanded here. We offer an "ethical bribe" to get them to identify themselves to us.
Remember the purpose of this phase? The goal is simply to generate leads. Avoid the temptation of trying to sell from your ad.
At any given point of time, only 3% of your target market is highly motivated and ready to buy immediately. We have to separate the wheat from the chaff.
How?
Read the example section below provide by the author. You have to buy this book to read more examples like this throughout, but this is just a minuscule that I can discuss. There is plenty in the book. Just grab. Anyways first see the example below.
For example, our friend, the photographer, could offer a free DVD telling prospective brides exactly what they should look for in a wedding photographer and showcasing some of his work.
A very simple lead-generating ad could be headlined: "Free DVD Reveals the Seven Costly Mistakes to Avoid When Choosing a Photographer for Your Wedding Day."
Anyone requesting this "ethical bribe" would be identifying themselves as a high-probability prospect. You now have at least their name and address, which would go into your marketing database.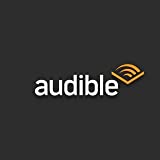 Do you know you can listen to this book on Amazon Audible for FREE?
If you are not into reading like me, then you can listen to this book for FREE on Amazon Audible
Don't Read. Just 🎧
Key Takeaways
Some people reading your ad might indeed be ready to buy immediately, but the vast majority will not be ready to make a purchasing decision on the very day they read your ad—even if they are interested in what you do.

If you tried selling directly from your ad, you'd be targeting only the 3% who are ready to buy immediately and losing the other 97%.
Summary
Put your prospects in a database and nurture them. If you don't, then you've lost them. They might have been ready to buy in a month, six months or a year. But since your advertising was "one-shot" you've completely wasted that opportunity.
The chances of them remembering your one-shot ad from six months ago are incredibly slim.
In this "During" Phase, simply to generate leads. Avoid the temptation of trying to sell from your ad.
---
In this groundbreaking new book you'll discover:
How to get new customers, clients or patients and how to make more profit from existing ones.

Why "big business" style marketing could kill your business and strategies that actually work for small and medium-sized businesses.

How to close sales without being pushy, needy, or obnoxious while turning the tables and having prospects begging you to take their money.

A simple step-by-step process for creating your own personalized marketing plan that is literally one page. Simply follow along and fill in each of the nine squares that make up your own 1-Page Marketing Plan.

How to annihilate competitors and make yourself the only logical choice.

How to get amazing results on a small budget using the secrets of direct response marketing.

How to charge high prices for your products and services and have customers actually thank you for it.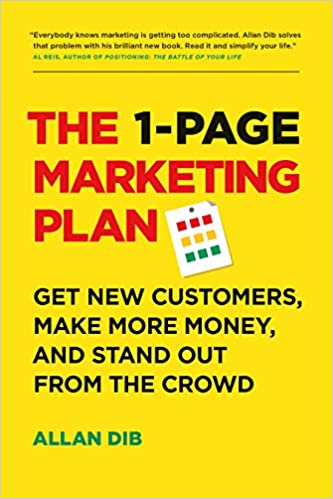 Author(s): Allan Dib
Short Blurb: "To build a successful business, you need to stop doing random acts of marketing and start following …
Read more
Buy from Amazon
---
Part 16 of 36 in the 📖 1-Page Marketing Plan book series.
Series Start | The 1-Page Marketing Plan - Day 15 | The 1-Page Marketing Plan - Day 17
---
Amazon Associates Disclaimer! 💬
As an Amazon Associate, I earn from qualifying purchases. I make a tiny commission if you buy using one of the links above at no additional cost to you. I use the money to buy another book 📖 to review or grab a beer 🍺 Super duper thanks 🙌