This post is part of the 📖 1-Page Marketing Plan series.
Today I am reading a new chapter Nurturing Leads from the book The 1-Page Marketing Plan written by Author, serial entrepreneur and rebellious marketer Allan Dib.
Info! 💬
By reading this book
The 1-Page Marketing Plan
, Whether you're just starting out or are an experienced entrepreneur, The 1-Page Marketing Plan is the easiest and fastest way to create a marketing plan that will propel your business growth. It's literally a single page, divided up into nine squares. With it, you'll be able to map out your own sophisticated marketing plan and go from zero to marketing hero.
Yesterday, I read some sections of Capturing Leads chapter of the book.
Tomorrow, I am going to read a new section Building Your Marketing Infrastructure from the Nurturing Leads Chapter. Look out for tomorrow's article.
Managing Your Goldmine
Some businesses have built a marketing infrastructure that constantly brings in new leads, follows them up, nurtures and converts them into raving fan customers.
Other businesses, in fact, I would say most businesses, do what I call "random acts of marketing."
They throw up an ad here, an ad there, perhaps a website or a brochure. They're not building infrastructure—a system whereby a cold lead enters one end, and a raving fan customer comes out the other.
To build a system, we need to think it through from start to end.
You need a customer relationship management (CRM) system. The CRM system is your marketing nerve centre.
Chapter 4 Action Item:
What Is Your Lead Capture System?
Fill in square #4 of your 1-Page Marketing Plan canvas.
End of chapter 4
Chapter 5
NURTURING LEADS
Chapter 5 Summary Nurturing leads is the process of taking people from being vaguely interested in what you have to offer to desiring it and wanting to do business with you.
Highlights covered in this chapter include:
The secret behind the Guinness World Records' "world's greatest salesman".
Why the money is in the follow-up and how to leverage this
How to annihilate your competitors and put yourself in a class of your own
A simple strategy for quickly moving prospects further into the buying cycle
Why a "marketing infrastructure" is critical to your business success and how to create one
The three major types of people you need on your team to make your business work
How to leverage international talent to ensure your business success
Nurturing Leads: The Secret Behind the World's Greatest Salesman
In this chapter, the author Allan Dib talked about Joe Girard, who listed in the Guinness World Records as "the world's greatest salesman.
It's not practical or ethical to showcase the example here. Please consider purchasing the book from Amazon The 1-Page Marketing Plan.
Marketing Like a Farmer
In marketing, the money is in the follow-up.
"Contact does not mean obnoxiously trying to pester leads into buying. You build a relationship, giving them value in advance of them buying anything from you, building trust and demonstrating authority in your field of expertise in the process." — Dib, Allan
Accept the fact most people will not be ready to buy right away. Put them in a database—and this database could be capturing email or physical direct mail details (preferably both).
The most important thing you can take away from this message is to become a marketing farmer.
It's a simple, three-step process:
Advertise to find people who are interested in what you do.
Add them to your database.
Continually nurture them and provide them with value.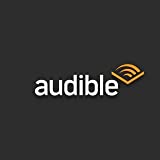 Do you know you can listen to this book on Amazon Audible for FREE?
If you are not into reading like me, then you can listen to this book for FREE on Amazon Audible
Don't Read. Just 🎧
Key Takeaways
Sporadic, one-shot, random acts of marketing usually end up costing more than they bring in the prospects.

Like a farmer, you prepare your prospects to become ready for harvesting.
Summary
You want all your leads, all your customer interactions to end up in your CRM. This is where things get exciting.
In marketing, the money is in the follow-up. It's your primary marketing activity to keep in touch with your prospects, and you will be their first choice and the last choice.
Over time you can build a huge pipeline of potential customers who'll have you at the top of mind when they're ready to buy.
---
In this groundbreaking new book you'll discover:
How to get new customers, clients or patients and how to make more profit from existing ones.

Why "big business" style marketing could kill your business and strategies that actually work for small and medium-sized businesses.

How to close sales without being pushy, needy, or obnoxious while turning the tables and having prospects begging you to take their money.

A simple step-by-step process for creating your own personalized marketing plan that is literally one page. Simply follow along and fill in each of the nine squares that make up your own 1-Page Marketing Plan.

How to annihilate competitors and make yourself the only logical choice.

How to get amazing results on a small budget using the secrets of direct response marketing.

How to charge high prices for your products and services and have customers actually thank you for it.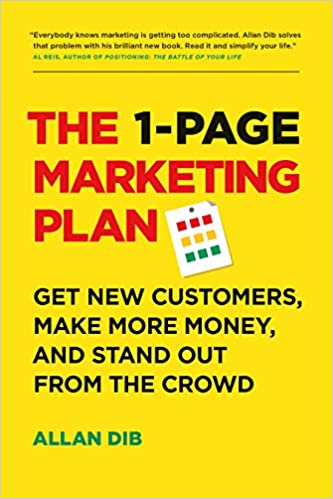 Author(s): Allan Dib
Short Blurb: "To build a successful business, you need to stop doing random acts of marketing and start following …
Read more
Buy from Amazon
---
Part 17 of 36 in the 📖 1-Page Marketing Plan book series.
Series Start | The 1-Page Marketing Plan - Day 16 | The 1-Page Marketing Plan - Day 18
---
Amazon Associates Disclaimer! 💬
As an Amazon Associate, I earn from qualifying purchases. I make a tiny commission if you buy using one of the links above at no additional cost to you. I use the money to buy another book 📖 to review or grab a beer 🍺 Super duper thanks 🙌