This post is part of the 📖 1-Page Marketing Plan series.
Today I am reading the same section Every Dog Bites from SALES CONVERSION chapter of the book The 1-Page Marketing Plan written by Author, serial entrepreneur and rebellious marketer Allan Dib.
Info! 💬
By reading this book
The 1-Page Marketing Plan
, Whether you're just starting out or are an experienced entrepreneur, The 1-Page Marketing Plan is the easiest and fastest way to create a marketing plan that will propel your business growth. It's literally a single page, divided up into nine squares. With it, you'll be able to map out your own sophisticated marketing plan and go from zero to marketing hero.
Yesterday, I read some sections of Become a Prolific Marketer chapter of the book.
Tomorrow, I am going to read a section Transitioning from Pest to Welcome Guest" from the SALES CONVERSION chapter of the book. Look out for tomorrow's article.
Chapter 3
SALES CONVERSION
In the previous two chapters, we covered how to capture and nurture high-probability leads to build trust, value and authority. In this chapter, we will how we make use what we built upon and trying to make a sale from a potential customer.
Chapter 6 Summary
Sales conversion is all about creating enough trust and moving your prospects from an onlooker to paying customer.

Highlights will be covered in this chapter:

Why positioning is the critical factor when it comes to charging high prices for your products and services

How to position yourself as a welcome guest rather than a pest when selling

Why the odds are stacked against you if you're a small to medium business and what to do to level the playing field

How to massively reduce the perceived risk that customers see when it comes to buying from you How to generate trust and credibility when selling instantly

How to correctly price your products and services

How to remove the roadblocks that are preventing people from buying
Every Dog Bites
The people you're selling to have been bitten too many times and now think all dogs bite. Even though you're an ethical operator, your prospects are cynical and don't trust you.
With trust being the major barrier to a sale, you've got to have some solid strategies for sales conversion.
Pushy sales tactics like ABC (always be closing), the trail close or assumptive close have a become a laughing stock in the sales trade.
If you start discounting your prices then don't do, unless you are a Costco, Walmart or other such behemoths, you don't want price to be your key differentiator, as that's a battle you won't win.
There's No Money in Your Product or Service
"It's all about the product" is a myth and people mistakenly think that if they have a better product or service people will automatically be more likely to buy from you and pay more for them—wrong thinking.
The law of diminishing returns comes into play when your product or service reaches a "good enough" level. Once you've got a level of competence, the real profit comes from the way you market yourself.
The author has given a superb example in the book.
Story!
In an experiment, Joshua Bell, the finest violinist in the world who earns a whopping $60,000 per hour, made a meagre $32 when he was played at a local subway.
It's called positioning.
The author discussed positioning yourself or your business in a much more meaningful way inside the book. Please consider purchasing the book The 1-Page Marketing Plan from Amazon.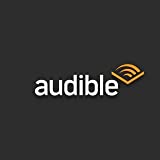 Do you know you can listen to this book on Amazon Audible for FREE?
If you are not into reading like me, then you can listen to this book for FREE on Amazon Audible
Don't Read. Just 🎧
Key Takeaways
Don't position yourself as a commodity, a "me too" type of business.

The law of diminishing returns comes into play when your product or service reaches a "good enough" level.
Summary
You need to build the trust and ask for a sale later.
Resolve to stop positioning yourself as a commodity and competing solely on price. The result to your bottom line will be phenomenal.
---
In this groundbreaking new book you'll discover:
How to get new customers, clients or patients and how to make more profit from existing ones.

Why "big business" style marketing could kill your business and strategies that actually work for small and medium-sized businesses.

How to close sales without being pushy, needy, or obnoxious while turning the tables and having prospects begging you to take their money.

A simple step-by-step process for creating your own personalized marketing plan that is literally one page. Simply follow along and fill in each of the nine squares that make up your own 1-Page Marketing Plan.

How to annihilate competitors and make yourself the only logical choice.

How to get amazing results on a small budget using the secrets of direct response marketing.

How to charge high prices for your products and services and have customers actually thank you for it.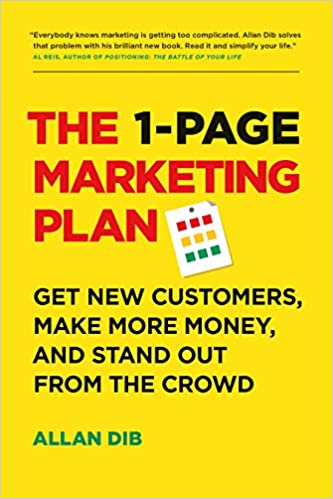 Author(s): Allan Dib
Short Blurb: "To build a successful business, you need to stop doing random acts of marketing and start following …
Read more
Buy from Amazon
---
Part 21 of 36 in the 📖 1-Page Marketing Plan book series.
Series Start | The 1-Page Marketing Plan - Day 20 | The 1-Page Marketing Plan - Day 22
---
Amazon Associates Disclaimer! 💬
As an Amazon Associate, I earn from qualifying purchases. I make a tiny commission if you buy using one of the links above at no additional cost to you. I use the money to buy another book 📖 to review or grab a beer 🍺 Super duper thanks 🙌