This post is part of the 📖 1-Page Marketing Plan series.
Today, I am reading a new section Polluted Revenue and the Unequal Dollar from Incresing Customer Lifetime Value chapter of the book The 1-Page Marketing Plan written by Author, serial entrepreneur and rebellious marketer Allan Dib.
Info! 💬
By reading this book
The 1-Page Marketing Plan
, Whether you're just starting out or are an experienced entrepreneur, The 1-Page Marketing Plan is the easiest and fastest way to create a marketing plan that will propel your business growth. It's literally a single page, divided up into nine squares. With it, you'll be able to map out your own sophisticated marketing plan and go from zero to marketing hero.
Yesterday, I read some sections of Numbers Tell Us the Whole Story from Delivering a World-Class Experience chapter of the book.
Tomorrow, I am going to read a new section Don't Rely on a Free Lunch from Orchestrating And Stimulating Referrals chapter the book. Look out for tomorrow's article. It's a new chapter.
Polluted Revenue and the Unequal Dollar
In this section, the author introduced to the concept of the unequal dollar. It's key to helping you create a tribe of raving fans rather than transactional customers.
In other words, a dollar from suboptimal or toxic customers isn't equal to a dollar from a raving fan customer.
Generally, your customer base is divided into four categories:
The Tribe
The Churners
The Vampires
The Snow Leopard
The Tribe:
This set of customers are raving fans, supporters and cheerleaders who promote your business and are actively conspiring for your success. This is a healthy revenue.
The Churners:
Churners are customers who really can't afford you based on either time or money.
They leave you, and if you have too many of these, you catch a "churn flu," which can be fatal to your business. These types of customers can also create brand problems for your business, as they often turn around and go back out into the marketplace and tell everybody that you're a liar or label you as dishonest.
The Vampires:
Unlike churners, vampires can afford you, but you can't afford them. They consume a massively disproportionate amount of resources compared with your average customer while paying the same amount as other customers do.
The Snow Leopard:
These might be your biggest customer, one who makes up a considerable chunk of your revenue and pays you a lot of money. They're exquisite and beautiful but extremely rare and almost impossible to replicate.
Fire Problem Customers
"The customer isn't always right. Rather the right customer is always right." — Allan Dib
It's the low-value, price-sensitive customers who complain the most, waste your time and always need to be chased for payment.
Firing problem customers free up valuable time and resources that can be used for focusing on and building value with existing tribe members as well as acquiring new ones.
Chapter 8 Action Item:
How Will You Increase Customer Lifetime Value?
Fill in square #8 of your 1-Page Marketing Plan canvas.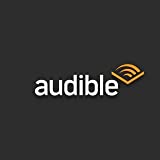 Do you know you can listen to this book on Amazon Audible for FREE?
If you are not into reading like me, then you can listen to this book for FREE on Amazon Audible
Don't Read. Just 🎧
Key Takeaways
Seek more of the tribe or snow Leopard type of customers.

The vampire type of customers suck the blood right out of your business. Try to avoid these type of customers if possible.
Summary
Customers who have a genuine complaint are valuable intelligence assets. It's often this sort of customer that can help you uncover weaknesses in your business.
With the toxic customers taking up all your time and energy, it's often the high-value, respectful customers who suffer a lack of attention. Don't give the squeaky wheels oil. Replace them.
---
In this groundbreaking new book you'll discover:
How to get new customers, clients or patients and how to make more profit from existing ones.

Why "big business" style marketing could kill your business and strategies that actually work for small and medium-sized businesses.

How to close sales without being pushy, needy, or obnoxious while turning the tables and having prospects begging you to take their money.

A simple step-by-step process for creating your own personalized marketing plan that is literally one page. Simply follow along and fill in each of the nine squares that make up your own 1-Page Marketing Plan.

How to annihilate competitors and make yourself the only logical choice.

How to get amazing results on a small budget using the secrets of direct response marketing.

How to charge high prices for your products and services and have customers actually thank you for it.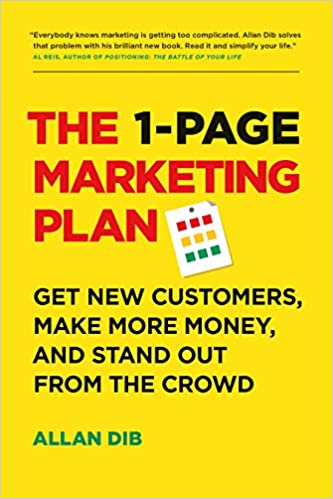 Author(s): Allan Dib
Short Blurb: "To build a successful business, you need to stop doing random acts of marketing and start following …
Read more
Buy from Amazon
---
Part 33 of 36 in the 📖 1-Page Marketing Plan book series.
Series Start | The 1-Page Marketing Plan - Day 32 | The 1-Page Marketing Plan - Day 34
---
Amazon Associates Disclaimer! 💬
As an Amazon Associate, I earn from qualifying purchases. I make a tiny commission if you buy using one of the links above at no additional cost to you. I use the money to buy another book 📖 to review or grab a beer 🍺 Super duper thanks 🙌