This post is part of the 📖 1-Page Marketing Plan series.
Today, I am reading Conclusion section which is the final chapter of the book The 1-Page Marketing Plan written by Author, serial entrepreneur and rebellious marketer Allan Dib.
Info! 💬
By reading this book
The 1-Page Marketing Plan
, Whether you're just starting out or are an experienced entrepreneur, The 1-Page Marketing Plan is the easiest and fastest way to create a marketing plan that will propel your business growth. It's literally a single page, divided up into nine squares. With it, you'll be able to map out your own sophisticated marketing plan and go from zero to marketing hero.
Yesterday, I read some sections of Who Has Your Clients Before You from Delivering a World-Class Experience chapter of the book.
Tomorrow I am going to read a new book.
Conclusion
A Bird's-Eye View of What We've Covered
It's useful at this stage to take a step back and look at a high level, visual overview of the direct response marketing lifecycle.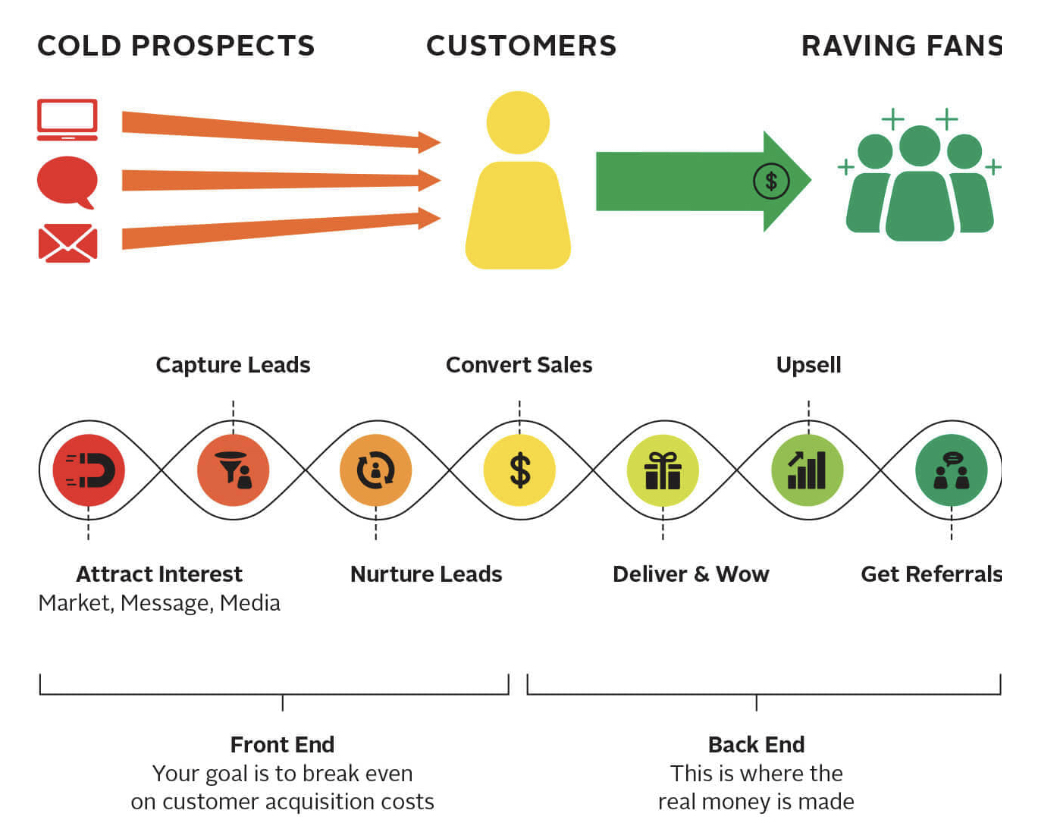 Hope you have filled the nine squares that make up the 1-page marketing plan.
The 1-Page Marketing Plan is an implementation breakthrough. It's designed to dramatically simplify the understanding of direct response marketing and speed up its implementation in your business. Remember, it's all about implementation.
"knowing and not doing is the same as not knowing." - Allan Dib
Entrepreneurs fail to implement for one of the following three reasons:
Paralysis by analysis
Inability to delegate
My business is different
Paralysis by analysis
You'll never get everything perfect the first time. You only truly learn by doing.
Don't let perfectionism become a source of procrastination to you.
Remember 80% out the door is better than 100% in the drawer.
"Successful entrepreneurs have a bias for action, implement quickly and course-correct along the way." - Allan Dib
Inability to delegate
You can get more achieved in a day is by using other people's time. Entrepreneurship is a team sport.
My business is different
Some business owners mistakenly think, "My business is different; this won't work for me" or "My customers are different; they'd never respond to something like that."
People behave in a remarkably predictable manner, which is why I know that these direct response marketing principles will work for your business.
Lipstick on a Pig
Look at what's happening today, and the central role that acquiring customers through effective marketing plays:
Uber, the world's largest taxi company, owns no vehicles.
Facebook, the world's most popular media owner, creates no content.
Alibaba, the most valuable retailer, owns no inventory.
Airbnb, the world's largest accommodation provider, owns no real estate.
Why don't you embrace the new technology and get onboard with it? Some of them will but most won't — because they have the same mindset as a turkey does.
That's it for today, and I successfully finished my 5th book since the start of my journey and wrote 110 days consecutively.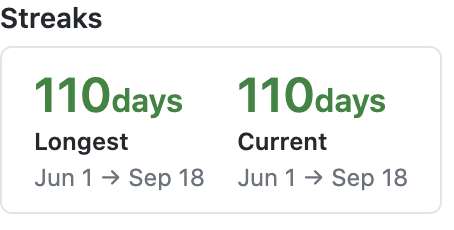 Thanks a lot for following my journey.
See you tomorrow with a new book.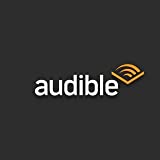 Do you know you can listen to this book on Amazon Audible for FREE?
If you are not into reading like me, then you can listen to this book for FREE on Amazon Audible
Don't Read. Just 🎧
Key Takeaways
The money we make as entrepreneurs is an automatic side effect of creating value. If our focus is on bringing value to the market, it will stop us from making all kinds of foolish mistakes.
Summary
Money loves speed. The best time to plant a tree is yesterday. The second best time to plant a tree is today.
If you've been putting off building and implementing a marketing system for your business, then it's time to plant that tree and get started immediately so that you can reap the fruits of your labour in the future.
---
In this groundbreaking new book you'll discover:
How to get new customers, clients or patients and how to make more profit from existing ones.

Why "big business" style marketing could kill your business and strategies that actually work for small and medium-sized businesses.

How to close sales without being pushy, needy, or obnoxious while turning the tables and having prospects begging you to take their money.

A simple step-by-step process for creating your own personalized marketing plan that is literally one page. Simply follow along and fill in each of the nine squares that make up your own 1-Page Marketing Plan.

How to annihilate competitors and make yourself the only logical choice.

How to get amazing results on a small budget using the secrets of direct response marketing.

How to charge high prices for your products and services and have customers actually thank you for it.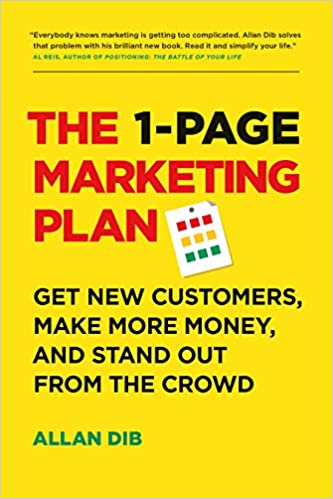 Author(s): Allan Dib
Short Blurb: "To build a successful business, you need to stop doing random acts of marketing and start following …
Read more
Buy from Amazon
---
Part 36 of 36 in the 📖 1-Page Marketing Plan book series.
Series Start | The 1-Page Marketing Plan - Day 35
---
Amazon Associates Disclaimer! 💬
As an Amazon Associate, I earn from qualifying purchases. I make a tiny commission if you buy using one of the links above at no additional cost to you. I use the money to buy another book 📖 to review or grab a beer 🍺 Super duper thanks 🙌