This post is part of the 📖 1-Page Marketing Plan series.
Today I am reading SELECTING YOUR TARGET MARKET chapter of the book The 1-Page Marketing Plan written by Author, serial entrepreneur and rebellious marketer Allan Dib.
Info! 💬
By reading this book
The 1-Page Marketing Plan
, Whether you're just starting out or are an experienced entrepreneur, The 1-Page Marketing Plan is the easiest and fastest way to create a marketing plan that will propel your business growth. It's literally a single page, divided up into nine squares. With it, you'll be able to map out your own sophisticated marketing plan and go from zero to marketing hero.
Tomorrow, I am going to read "CRAFTING YOUR MESSAGE" chapter. Look out for tomorrow's article.
How to Identify Your Ideal Customer
Given that you've now understood the power of choosing a narrow target market, it's time to select yours.
If you are not sure what I am talking about, then please read my yesterday's writeup here => The 1-Page Marketing Plan - Day 5
For example, take an imaginary photographer friend, he might do:
Weddings
Corporate photography
Photojournalism
Family portraits
These are vastly different market segments.
A great way of figuring out your ideal target market is to use the PVP index (Personal fulfilment, Value to the marketplace and Profitability) and give each market segment you serve a rating out of 10.
You should score all three (PVP) using the 1-10 scale.
PVP stands for:
Personal fulfilment,
Value to the marketplace and
Profitability
Here is the photographer example from the book.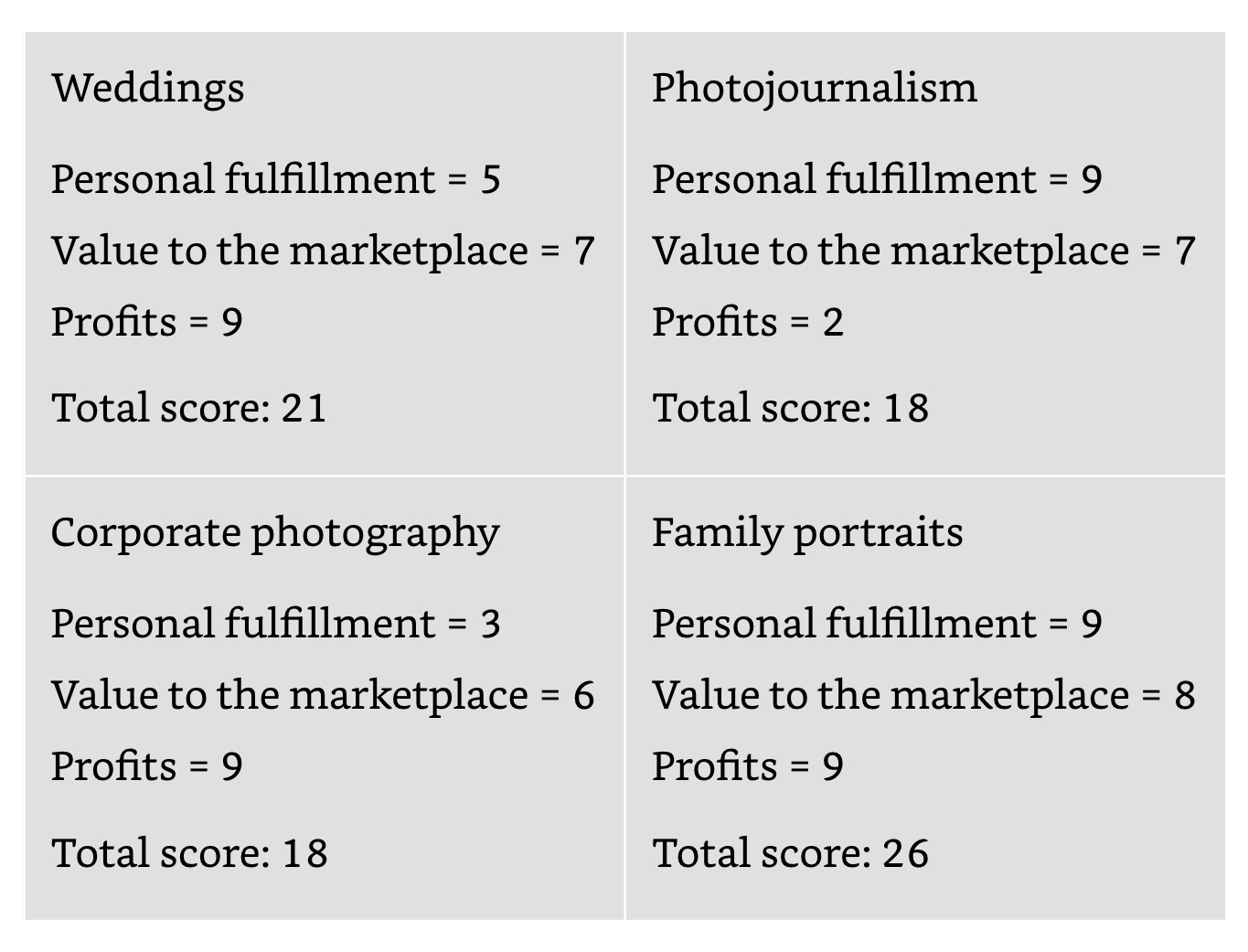 From the above table, the ideal customer for the photographer is people wanting family portraits.
Create an Avatar:
To take a step further, find an actual image to visually represent your avatar and have it in front of you whenever you're creating marketing material for them.
Chapter 1 (SELECTING YOUR TARGET MARKET) Action Item:
What is your target market?
Fill in square #1 of your 1-page Marketing Plan canvas.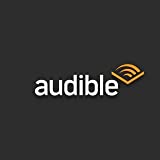 Do you know you can listen to this book on Amazon Audible for FREE?
If you are not into reading like me, then you can listen to this book for FREE on Amazon Audible
Don't Read. Just 🎧
Key Takeaways
Before entering into the niche, you should consider using PVP index method and decide. Check the photographer example from the book.
Summary
Who is your ideal target market? Be as specific as possible about all the attributes that may be relevant. What is their gender, age, geography?
Do you have a picture of them? If so, cut out or print a picture of them. Follow the book and answer the questions posed by the author to make your customer avatar.
It is super easy, fun and only took me 5 minutes to describe my ideal customer avatar for my niche.
---
In this groundbreaking new book you'll discover:
How to get new customers, clients or patients and how to make more profit from existing ones.

Why "big business" style marketing could kill your business and strategies that actually work for small and medium-sized businesses.

How to close sales without being pushy, needy, or obnoxious while turning the tables and having prospects begging you to take their money.

A simple step-by-step process for creating your own personalized marketing plan that is literally one page. Simply follow along and fill in each of the nine squares that make up your own 1-Page Marketing Plan.

How to annihilate competitors and make yourself the only logical choice.

How to get amazing results on a small budget using the secrets of direct response marketing.

How to charge high prices for your products and services and have customers actually thank you for it.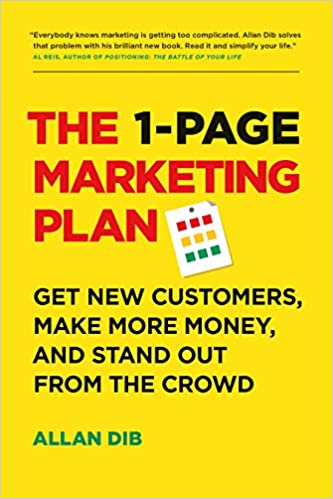 Author(s): Allan Dib
Short Blurb: "To build a successful business, you need to stop doing random acts of marketing and start following …
Read more
Buy from Amazon
---
Part 6 of 36 in the 📖 1-Page Marketing Plan book series.
Series Start | The 1-Page Marketing Plan - Day 5 | The 1-Page Marketing Plan - Day 7
---
Amazon Associates Disclaimer! 💬
As an Amazon Associate, I earn from qualifying purchases. I make a tiny commission if you buy using one of the links above at no additional cost to you. I use the money to buy another book 📖 to review or grab a beer 🍺 Super duper thanks 🙌