This post is part of the 📖 1-Page Marketing Plan series.
Today I am reading CRAFTING YOUR MESSAGE chapter of the book The 1-Page Marketing Plan written by Author, serial entrepreneur and rebellious marketer Allan Dib.
Info! 💬
By reading this book
The 1-Page Marketing Plan
, Whether you're just starting out or are an experienced entrepreneur, The 1-Page Marketing Plan is the easiest and fastest way to create a marketing plan that will propel your business growth. It's literally a single page, divided up into nine squares. With it, you'll be able to map out your own sophisticated marketing plan and go from zero to marketing hero.
Tomorrow, I am going to read "There's Nothing New Under the Sun" section from the same chapter. Look out for tomorrow's article.
CHAPTER 2:
CRAFTING YOUR MESSAGE
Most marketing messages are boring, timid and ineffective. To stand out from the crowd, you need to craft a compelling message that grabs the attention of your target market.
The goal of your message is to compel them to respond.
Highlights covered in this chapter include:
Why most advertising is totally useless and what to do instead
How to stand out from the crowd even when you're selling a commodity
Why you should never compete solely on price
How to craft a compelling offer for your target market
Examples of some of the most successful advertising headlines in history
How to enter the mind of your prospect and join the conversation going on in there
How to effectively name your business, product or service
An Accident Waiting to Happen
Most of the business owners run their ads clueless.
Author Allan Dib summarised the 99.9% advertisements looks like this:
Company name
Company logo
A laundry list of services offered
Offer a free quote
Contact details
Allan Dib said occasional random sale or lead would come from this type of advertising.
The phenomena are called Marketing by accident.
It's like these businesses are visiting a slot machine in a casino. They put their money in, pull the handle and hope for a jackpot—but most of the time, the house just takes their money.
It's time to start marketing like a vending machine where the results and value generated are predictable.
Your message (advert) should have two vital elements: * What is the purpose of your ad? * What does your ad focus on?
Your ad should contain only one objective and one call to action.
"Don't hesitate to call us" is a wimpy and vague call to action. You need to be clear and specific.
Developing a Unique Selling Proposition
Stop marketing your "me too" business with an equally boring "me too" message.
The chance of getting it right in the first place is very slim. Your message needs several iterations to hit home. You need to test, tweak and measure to get your message to market and media match right finally.
Quality and great service are expectations; they are just part of good business practice—not something unique.
The answer is to develop a unique selling proposition. Something that positions you differently, so that prospects are forced to make an apples-to-oranges comparison when comparing you with your competitor.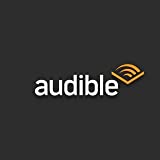 Do you know you can listen to this book on Amazon Audible for FREE?
If you are not into reading like me, then you can listen to this book for FREE on Amazon Audible
Don't Read. Just 🎧
Key Takeaways
Rule of thumb is one ad, one objective.
You need a very clear call to action.
Give prospects multiple means of response so they can choose the one they are most comfortable with.
Your message takes several iterations to match your market and media.
You need to develop your unique selling proposition (USP)
A good USP is designed to attract prospects before they've made a purchasing decision.
There's always someone willing to sell cheaper than you. Your USP should be something that positions you differently.
Summary
If you haven't first clarified your message in your mind why your business exists and why people should buy from you rather than your nearest competitor, marketing will be an uphill battle.
You need to develop your unique selling proposition (USP)
The entire goal of your USP is to answer this question: Why should I buy from you rather than from your nearest competitor?
---
In this groundbreaking new book you'll discover:
How to get new customers, clients or patients and how to make more profit from existing ones.

Why "big business" style marketing could kill your business and strategies that actually work for small and medium-sized businesses.

How to close sales without being pushy, needy, or obnoxious while turning the tables and having prospects begging you to take their money.

A simple step-by-step process for creating your own personalized marketing plan that is literally one page. Simply follow along and fill in each of the nine squares that make up your own 1-Page Marketing Plan.

How to annihilate competitors and make yourself the only logical choice.

How to get amazing results on a small budget using the secrets of direct response marketing.

How to charge high prices for your products and services and have customers actually thank you for it.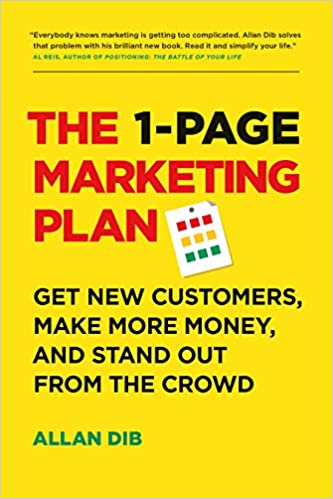 Author(s): Allan Dib
Short Blurb: "To build a successful business, you need to stop doing random acts of marketing and start following …
Read more
Buy from Amazon
---
Part 7 of 36 in the 📖 1-Page Marketing Plan book series.
Series Start | The 1-Page Marketing Plan - Day 6 | The 1-Page Marketing Plan - Day 8
---
Amazon Associates Disclaimer! 💬
As an Amazon Associate, I earn from qualifying purchases. I make a tiny commission if you buy using one of the links above at no additional cost to you. I use the money to buy another book 📖 to review or grab a beer 🍺 Super duper thanks 🙌