This post is part of the 📖 1-Page Marketing Plan series.
Today I am reading a section Create Your Elevator Pitch from CRAFTING YOUR MESSAGE chapter of the book The 1-Page Marketing Plan written by Author, serial entrepreneur and rebellious marketer Allan Dib.
Info! 💬
By reading this book
The 1-Page Marketing Plan
, Whether you're just starting out or are an experienced entrepreneur, The 1-Page Marketing Plan is the easiest and fastest way to create a marketing plan that will propel your business growth. It's literally a single page, divided up into nine squares. With it, you'll be able to map out your own sophisticated marketing plan and go from zero to marketing hero.
Tomorrow, I am going to read "Create an Irresistible Offer" section from the same chapter. Look out for tomorrow's article.
Create Your Elevator Pitch
An elevator pitch is a concise, well-rehearsed summary of your business and its value proposition, which can be delivered in the time span of an elevator ride; in other words, 30 to 90 seconds.
As a business owner, being able to convey what problem you solve succinctly is a real art, especially if you're in a complicated business.
"Bad marketing is highly product-focused and self-focused. Good marketing, especially direct response marketing, is always customer and problem/solution-focused." — Allan Dib
The best formula I've seen is:
You know [problem]? Well, what we do is [solution]. In fact, [*].
Example:
Insurance Sales:
You know how most people rarely review their insurance coverage when their circumstances change? Well, what I do is help people have peace of mind by making sure their insurance coverage always matches their current circumstances. In fact, last week, a client of mine was robbed, but he was able to recover the full cost of the items he'd lost because his insurance coverage was up to date.
At least two more excellent examples are present in the book. The book is worth picking just for this chapter alone.
Crafting Your Offer
The offer is one of the most important parts of your marketing campaign.
It's your job to create an exciting and radically different offer from that of your competitors.
Two great questions to think about when you're crafting your offer are:
Of all the products and services you offer, which do you have the most confidence in delivering? For example, if you only got paid if the client achieved their desired result, what product or service would you offer? Phrasing it another way, what problem are you sure that you could solve for a member of your target market?

Of all the products and services you offer, which do you enjoy delivering the most?
What Does My Target Market Want?
Putting the right stuff in front of the wrong people or the wrong stuff in front of the right people is one of the first marketing mistakes made by business owners.
That's why the first square in the 1-Page Marketing Plan is all about identifying a specific target market for our marketing efforts.
How to find what your target market wants?
Use surveys
Do market research
Look at products and categories that are trending on marketplaces like Amazon and eBay.
Analyse search engine queries using a tool like Google Adwords Keyword Planner
Find topics that are trending on social media and industry news sites.
"Purchasing is done with emotions and justified with logic after the fact."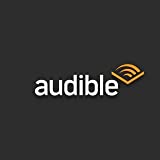 Do you know you can listen to this book on Amazon Audible for FREE?
If you are not into reading like me, then you can listen to this book for FREE on Amazon Audible
Don't Read. Just 🎧
Key Takeaways
A great way of distilling your USP is by crafting an "elevator pitch".

We want to be remembered for what problem we solve rather than for some impressive but incomprehensible title or line of business.

You need to structure an offer that will excite your target market.
Summary
Buy the book and read then create your elevator pitch for your target market. Your message should always focus on your customer problems and solutions.
Make sure your offer is radically different from your competitors. Answer the two questions in the body section.
Use the specified methods above to find what your target market really wants.
---
In this groundbreaking new book you'll discover:
How to get new customers, clients or patients and how to make more profit from existing ones.

Why "big business" style marketing could kill your business and strategies that actually work for small and medium-sized businesses.

How to close sales without being pushy, needy, or obnoxious while turning the tables and having prospects begging you to take their money.

A simple step-by-step process for creating your own personalized marketing plan that is literally one page. Simply follow along and fill in each of the nine squares that make up your own 1-Page Marketing Plan.

How to annihilate competitors and make yourself the only logical choice.

How to get amazing results on a small budget using the secrets of direct response marketing.

How to charge high prices for your products and services and have customers actually thank you for it.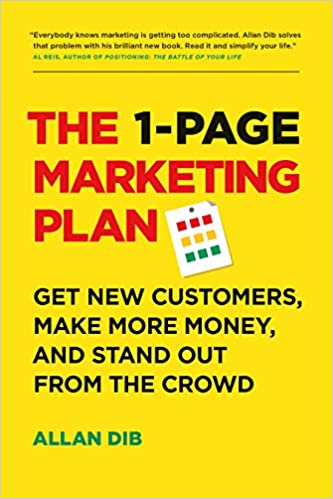 Author(s): Allan Dib
Short Blurb: "To build a successful business, you need to stop doing random acts of marketing and start following …
Read more
Buy from Amazon
---
Part 9 of 36 in the 📖 1-Page Marketing Plan book series.
Series Start | The 1-Page Marketing Plan - Day 8 | The 1-Page Marketing Plan - Day 10
---
Amazon Associates Disclaimer! 💬
As an Amazon Associate, I earn from qualifying purchases. I make a tiny commission if you buy using one of the links above at no additional cost to you. I use the money to buy another book 📖 to review or grab a beer 🍺 Super duper thanks 🙌